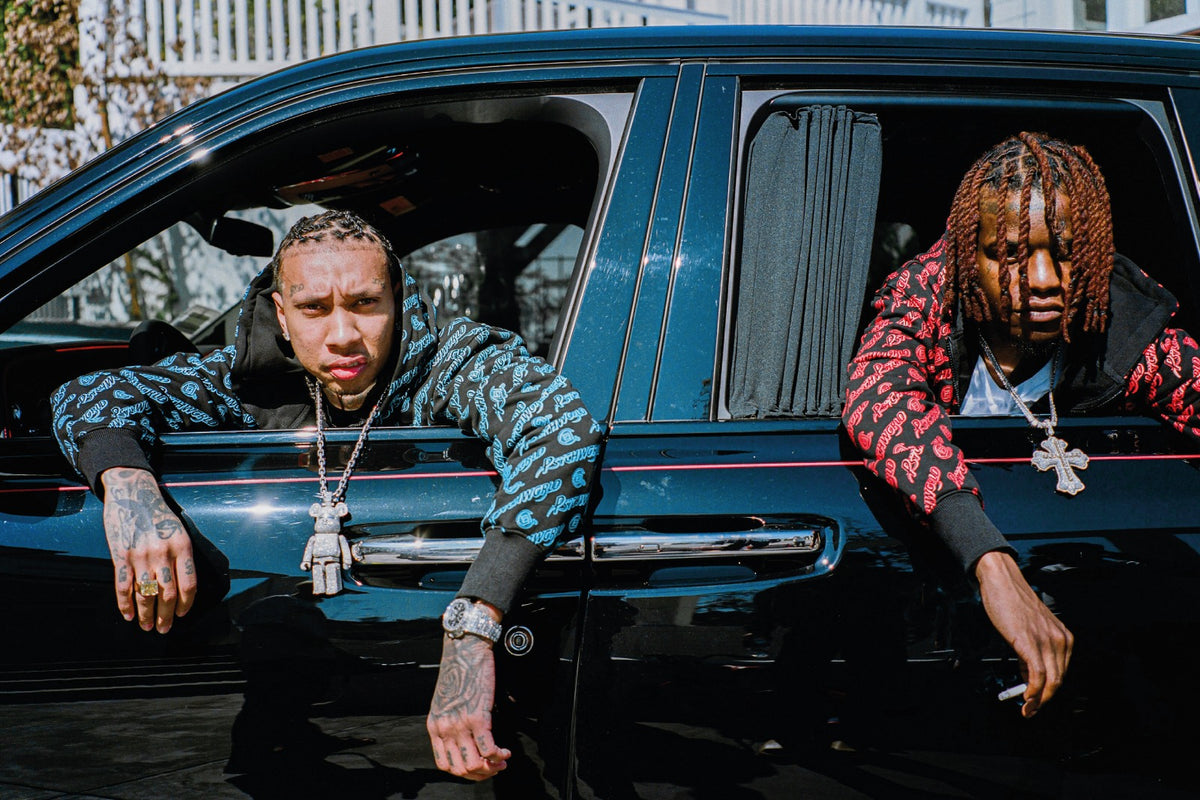 CLOT LINKS UP WITH LOS ANGELES-BASED PSYCHWORLD ON LIMITED CAPSULE COLLECTION
 The mysterious Los Angeles-based brand PSYCHWORLD made a wave in the streetwear world being seen on the likes of notable names such as Drake, Skepta, Lil Yachty, and Takashi Murakami. Founded in 2018 and best known for its slime green distorted logo, the brand has consistently released highly sought-after goods and is notoriously known for its exclusivity. 

This season, CLOT has partnered up with the elusive brand PSYCHWORLD on a capsule collection, tapping renowned Hip-Hop artist Tyga and Stylist Ian Connor for its campaign. The collection features a range of T-shirts, hoodies and sweatpants emblazoned with CLOT and PSYCHWORLD branding - fusing PSYCHWORLD's distinct L.A aesthetic with CLOT's Eastern influences - furthering CLOT's mantra to bridge the east and the west.  
For this collaboration, the highly-recognizable PSYCHWORLD logo has been remixed with CLOT's signature branding, birthing a mix of graphics including CLOT's dragon motif wrapped around PSYCHWORLD's P logo, an all-over print featuring both brand's logos and a PSYCHWORLD logo mixed with CLOT's signature logo. The collection features both red and blue colorways applied on black and white T-shirts, hoodies and sweatpants.