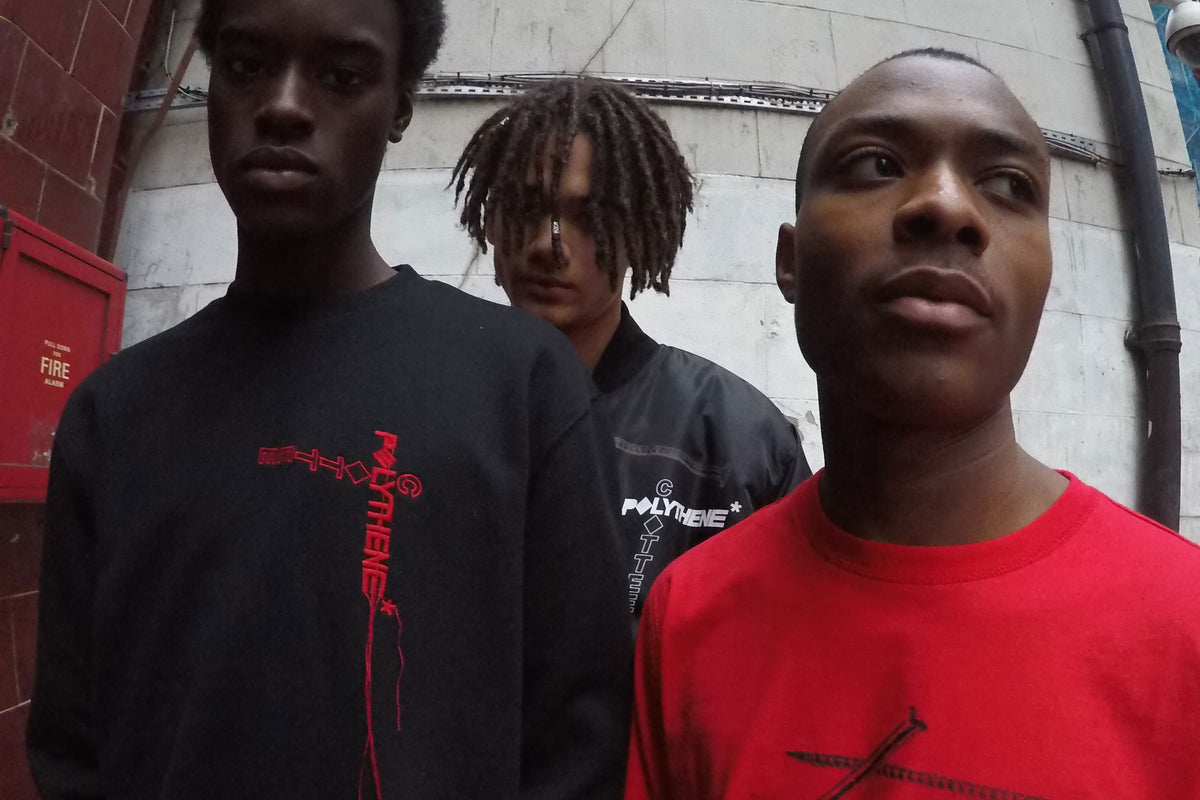 CLOTTEE Teams Up with A-COLD-WALL*'s POLYTHENE OPTICS* For Winter 2019
CLOTTEE By CLOT teams up with A-COLD-WALL*'s sister brand, POLYTHENE OPTICS* for an exclusive collection. The collaboration features a range of classic streetwear silhouettes including shortsleeve T-shirts, sweatshirts, a bomber jacket and shorts. The graphic direction for the POLYTHENE OPTICS* and CLOTTEE collaboration takes inspiration from traditional East Asian materials and manufacturing processes. The use of Satin and Silk panels are zig zag stitched onto classic streetwear silhouettes while loud graphic placements representative of contemporary streetwear in the west dominate throughout.
Highlighting both POLYTHENE OPTICS* and CLOTTEE's heritages by bridging the Eastern and Western communities these images showcase both brands's DNA. Homage is paid to the archives of CLOT's heavily metropolitan imagery with POLYTHENE OPTICS*'s reoccurring fisheye iconography. The campaign looks at the ethos of POLYTHENE OPTICS* 'crowd-based movement' - incorporating everyday locations and environments familiar to both eastern and western audiences, pushing how the clothing reflects itself practically within the city. Throughout the entire campaign, there is an exaggerated visual and social contrast which will resonate universally.

With a core palette of red and black, the collection bridges CLOTTEE and CLOT's legacy in Asia with A-COLD-WALL* and POLYTHENE OPTICS*'s British inspirations. The collection will be available on our TMALL store, juicestore.com and at select JUICE locations worldwide starting January 24, 2019.
Photos by: Ollie Webb