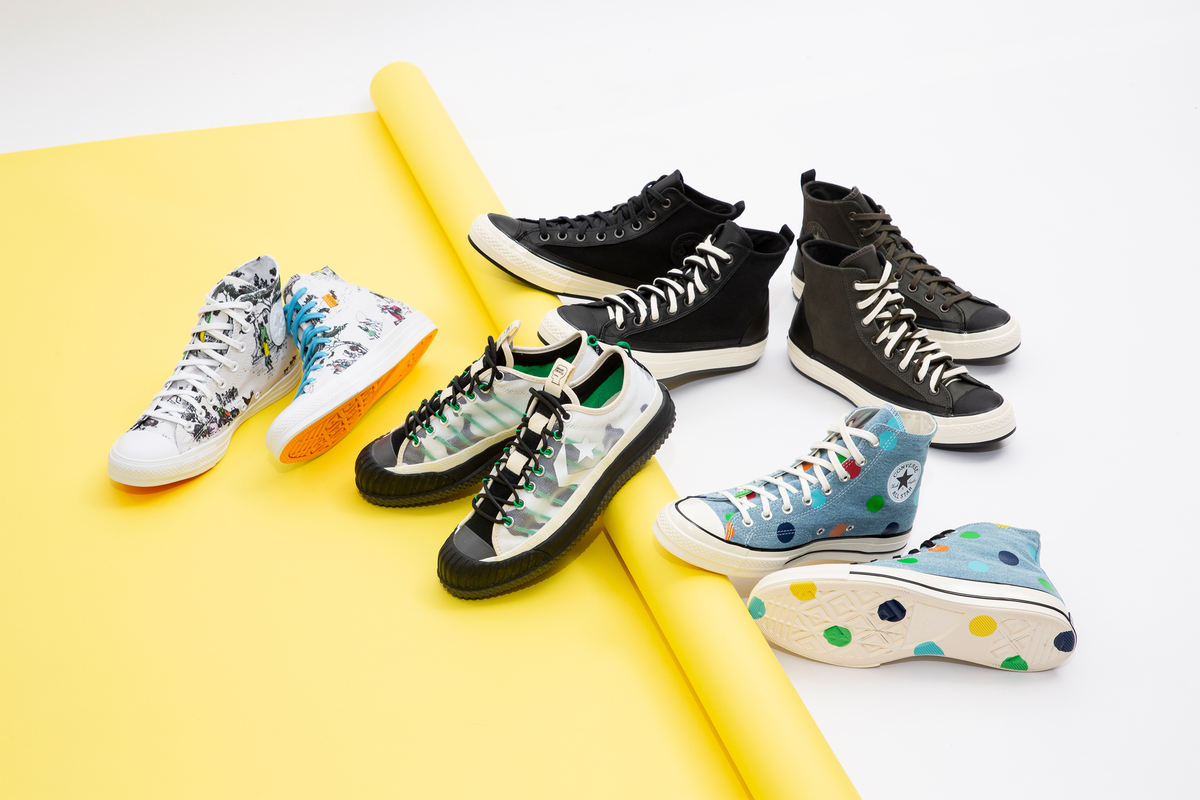 Our Favourite Converse Shoes & Collabs For 2020
Converse is one of the most recognizable shoes in the sneaker game, managing to etch itself into the history of sneaker culture through various avenues of sports, lifestyle, and culture. The first-ever Athlete endorsed signature shoe was in 1922 by Chuck Taylor, and the quintessential silhouette has moved from sport culture to music to the now lifestyle shoe that it was made to be.
After transitioning from the sport industry, the music and creative industry in general took on the shoe, having been worn by legendary icons like The Ramones, Nirvana, James Dean, Elvis Presley, Snoop Dogg, and many more. These legends spearheaded the newest fashion trends in their respective genres, like ripped jeans in rock or punk music or baggy clothes in hip-hop, with every new outfit or look the classic Chuck Taylors' have been there every step of the way. As a result, the shoe became a quintessential symbol of youth culture. 
Below are some of our favourite Converse shoes this past season that we believe have made significant waves in this current era with collaborations and unique re-engineered designs from some of your favourite brands.
Converse x Brain Dead Bosey Boost OX
Converse x Haven (Black) & (Green)
Converse x Golf Le Fleur Gianno