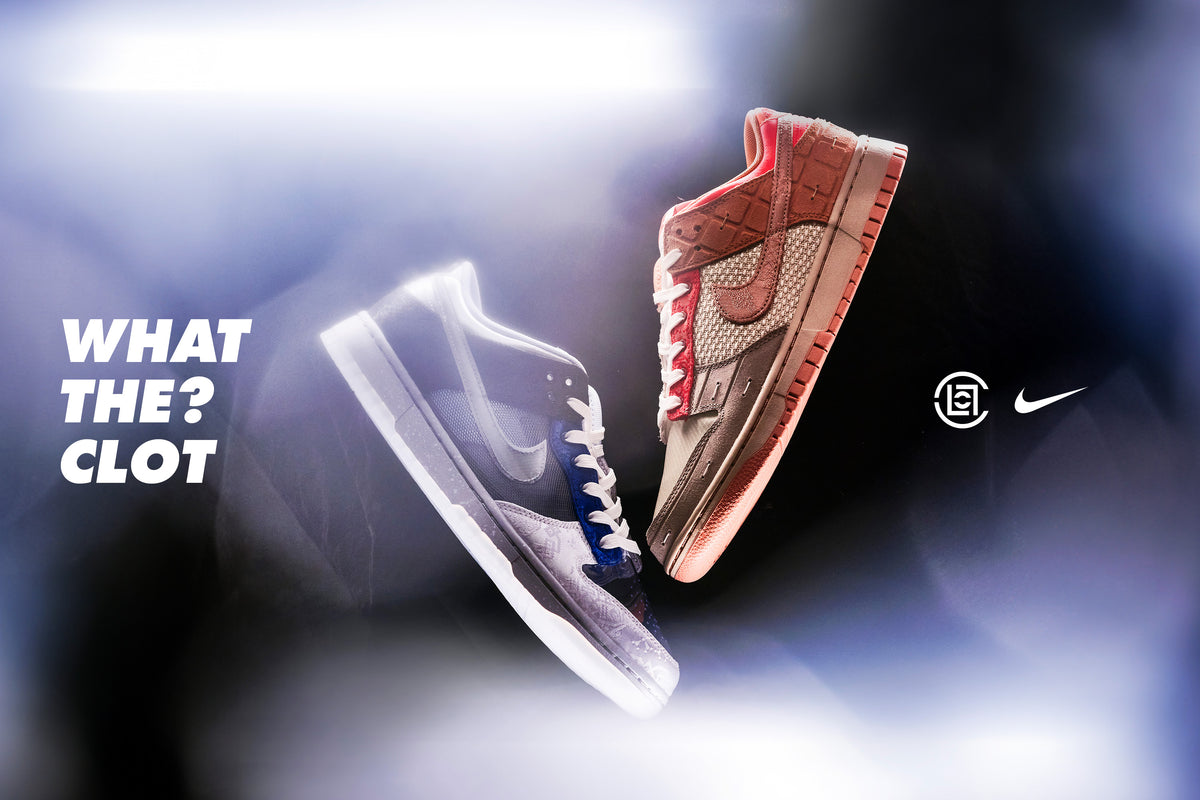 Raffle Guide: CLOT x Nike "WHAT THE? CLOT" Dunk
The CLOT x Nike "WHAT THE? CLOT" DUNK has arrived - a warm and cool toned medley of memorable CLOT and Nike or Jordan collaborations. Characterized by its mismatched design and a combination of recognizable textures, the "WHAT THE? CLOT" represents one of the pinnacles of CLOT's series of 20th-anniversary celebrations this year, further highlighted by its distinctive CLOT 20 logo on the insole.
The shoes will be released globally on July 29 for raffle winners, with raffle registrations starting on July 25 (12 PM, HKT) through the JUICE app (international entries), JUICE ONLINE WeChat Mini Program, and JUICESTORE.TW.
Raffle winners will receive a limited edition trading card with their shoe purchases. All cards are numbered and approved for PSA grading and authentication.
The complete trading card set includes 23 card designs, including 17 base cards featuring previous CLOT x Nike releases referenced in "WHAT THE? CLOT", four parallel cards including a 1/1 black version, and two ultra-rare numbered autograph cards with printed and hard-signed versions from CLOT Founder and Creative Director Edison Chen.
Don't miss your chance to enter and win an opportunity to purchase a pair of these highly sought-after sneakers.

To get started, find the option of raffle entry best suited to your location. International fans can download the JUICE app and enter the raffle when it goes live on July 25.

When entering the raffle, provide accurate information, including your matching billing details, shoe size, and shipping address. 

After you've entered the raffle, all you can do is wait. The raffle results are usually announced within a few days, so keep an eye on your notifications or check the app regularly.
The JUICE App is available for iOS and Android devices.
Note: If you're having trouble, try reinstalling the app to ensure you use the most updated version when entering the raffle.