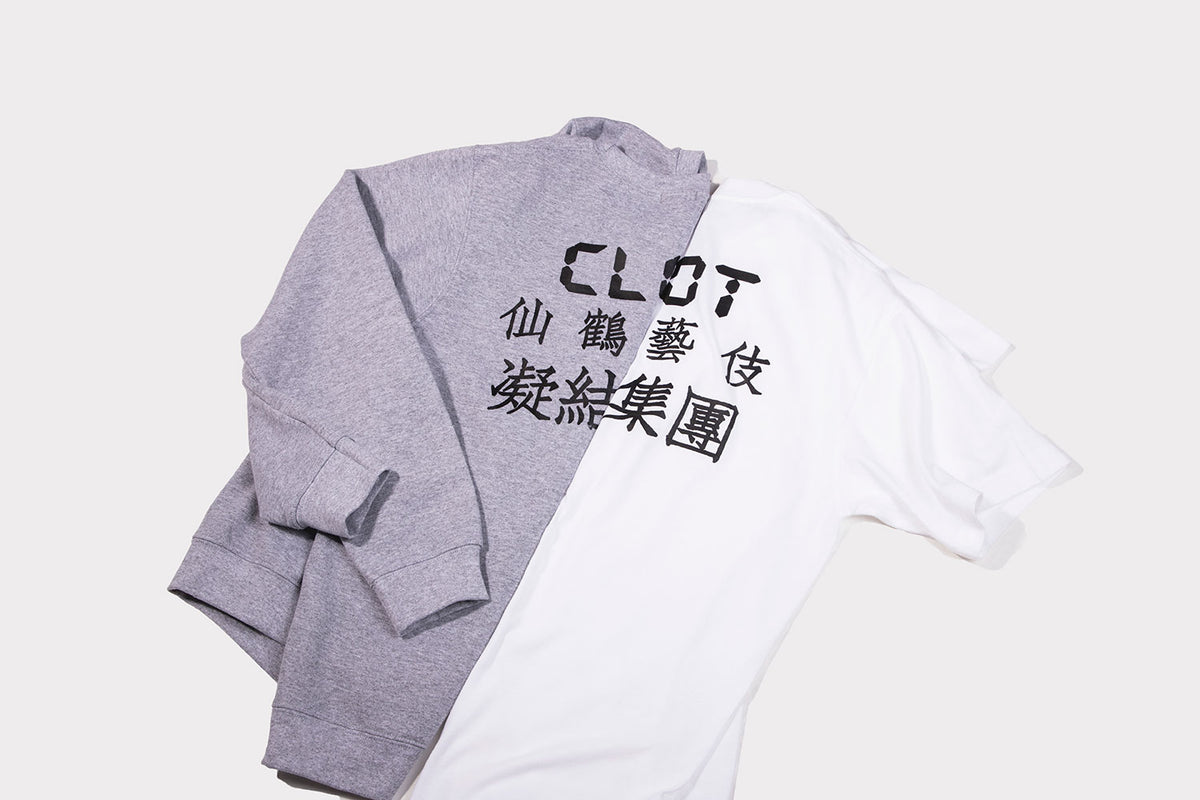 CLOT x Random Fan Collaboration Features @sillydreamerr's Design
Sometimes, reaching out with your work can really get you places. In this case, graphic artist @sillydreamerr sent us a message with a few designs, and now... it's a collection of CLOT T-shirts.
Having been an avid CLOT fan, @sillydreamerr sent us a few of his designs, hoping that Edison would take a look. During Edison's tour in China, the designer brought in samples and the rest is history. 
The designer specializes in Asian-inspired graphics, and for this particular collaboration we see the words "仙鶴藝妓," which means "crane" and "geisha." That's the exact graphic you see on the front of the shirt, adorning the CLOT logo. 
The collaboration is available now on clot.com. Expect more designs from @sillydreamerr for 3215C.