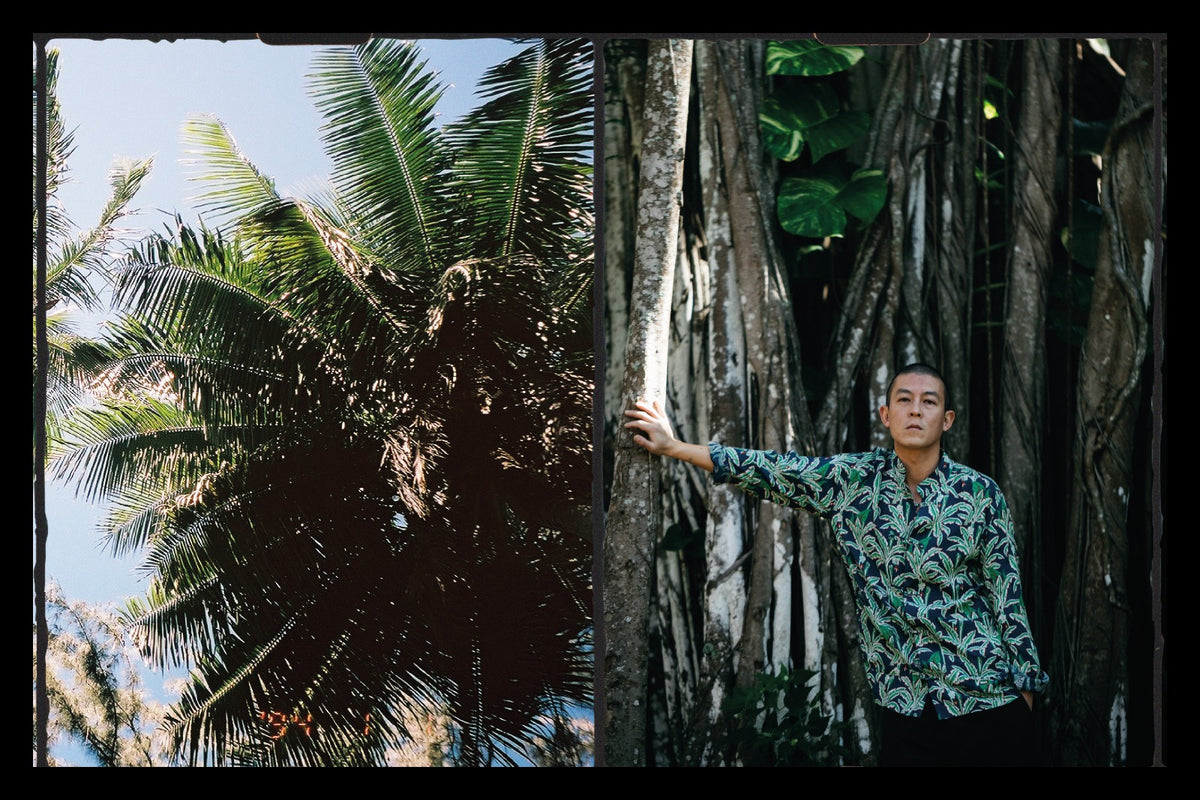 New Arrivals from CLOT Spring/Summer 2021 Collection "Chinese Hawaiian" at JUICE!
CLOT's Spring/Summer 2021 "Chinese Hawaiian" collection is set to release on February 5th, dropping new items bi-weekly. Hawaii is known as a "melting pot" of cultures and ethnicities, with a large Chinese-Hawaiian community that have fused traditional Chinese styles with Hawaiian taste. The convergence of cultures resonate with CLOT's East-meets-West ethos, inspiring the brand to tap into Chinese-Hawaiian influences for their latest Spring/Summer 2021 collection! 
Drop 1 introduces an interesting mix of floral and tropical patterns alongside with traditional Chinese motifs. Colorful and fun, CLOT's experimental nature sees a fusion of design elements - the Layering Zip Anorak boasts a bold medley of motifs like a Chinese dragon, the traditional Chinese Pipa instrument in place of a ukulele and a Hawaiian hula girl who's many arms represent the Buddhist Goddess of Mercy, known as 'Guan Yin'. 
The use of lightweight materials, statement prints and iconic Hawaiian florals echo the Spring/Summer season. Alongside a range of more casual attire like t-shirts, sweaters and coach jackets, Drop 1 presents a handful of tailored designs that were made and sourced in Japan. The Long Sleeved Chinese Shirt is a perfect example of how the brand has leveraged new textures, patterns and techniques to carry forth their East-meets-West ethos. Although this standout piece has traditional Chinese styling features like Chinese button knots and a Mandarin collar, CLOT has added more casual elements like an all-over Hawaiian-inspired tropical pattern. 
Scroll down to check out the latest arrivals from CLOT Spring/Summer 2021 "Chinese Hawaiian" collection! 
JUICE Launch Information:
Release Date: February 5 2021
HK: JUICE CAUSEWAY BAY, JUICE K11 MUSEA, JUICE TSIM SHA TSUI (MINDEN RD.) 
SH: JUICE SHANGHAI (JULU RD.)
TW: JUICE THE BOX TAIPEI, JUICE TAICHUNG, WWW.JUICESTORE.TW 
WORLDWIDE: WWW.JUICESTORE.COM
JUICESTORE WECHAT MINI PROGRAM