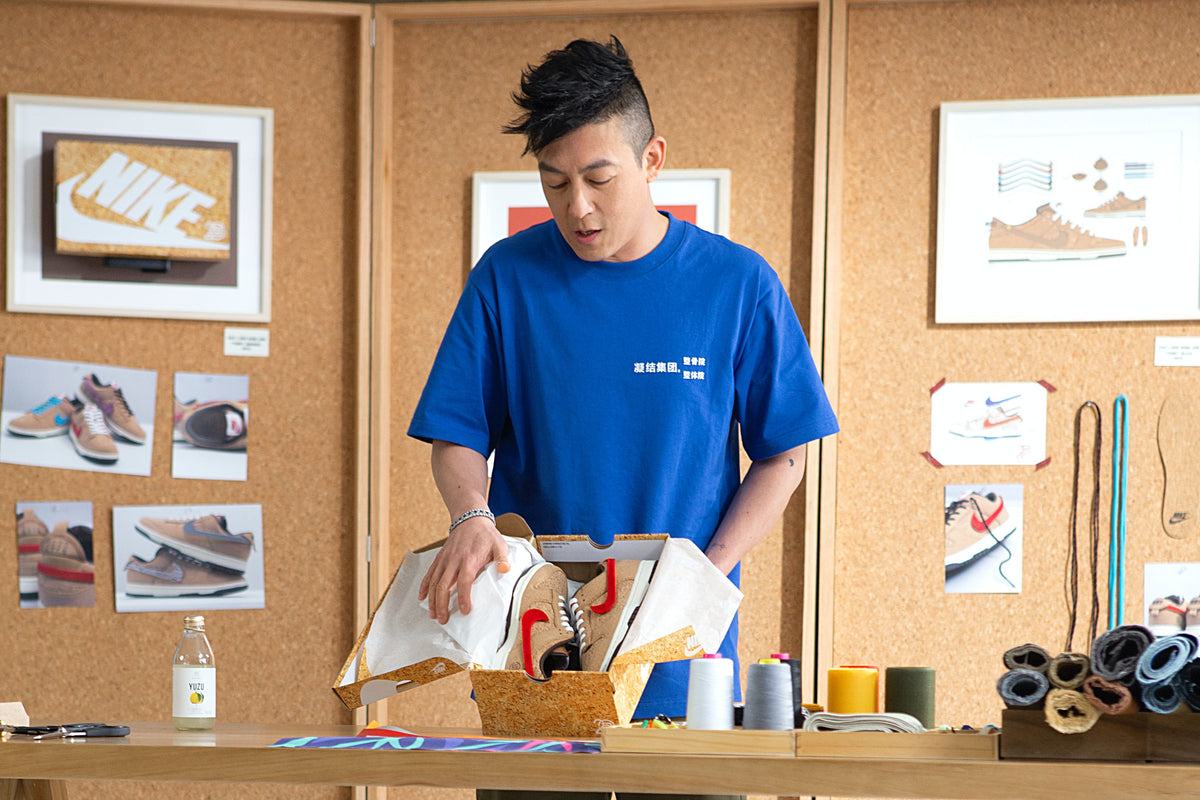 CLOT x NIKE CORK DUNK: EDISON CHEN WANTS YOU TO CREATE YOUR OWN SWOOSH
CLOT recently released its latest Nike collaboration, the 20th-anniversary CLOT x NIKE CORK DUNK. The design features a striking cork board-inspired upper and six interchangeable velcro Swooshes, offering endless possibilities for personalization and self-expression.
The vision behind the CORK DUNK was to provide a unique and interactive experience, allowing wearers to customize the shoe. In a video below, Chen shares the inspiration behind the collaboration and encourages viewers to participate in the customization process by DIY-ing their own Swoosh at home, further expanding the creative possibilities of the collaboration.
- JOIN THE RAFFLE -
The CLOT x NIKE CORK DUNK is scheduled for global release on June 23, 2023, at select JUICE selling doors worldwide. Raffle registration for international entries will open for 24 HOURS ONLY from June 20 (12pm, HKT) via the JUICE App. Head here for region-specific raffle details. 
Follow @CLOT and @JUICESTORE social media channels for instant updates.
Price Information
CLOT x NIKE CORK DUNK
HKD 1,099 / RMB 1,099 / NTD 4,900 / USD 150

Selling Doors
JUICE CENTRAL / JUICE SHANGHAI (JULU ROAD) / JUICE GUANGZHOU / JUICE CHENGDU IFS / JUICE LOS ANGELES / JUICESTOREUSA.COM / JUICESTORE.TW / JUICESTORE.COM / JUICE ONLINE WECHAT MINI PROGRAM