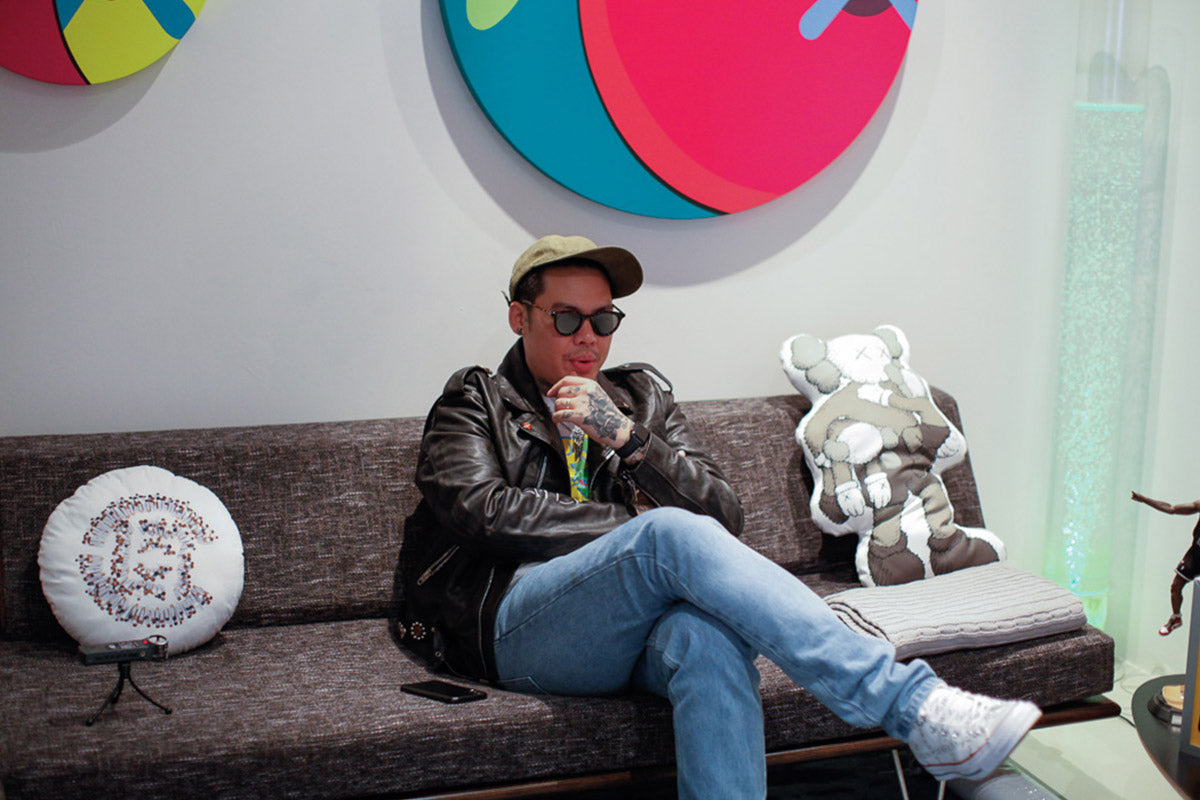 Dr. Woo on Linking and Building past His Tattoo Empire
In the past few years, the antiquated taboo surrounding tattoos kind of disappeared. For most people, tattoos are no longer a sign of rebellion or gang-affiliated relations. While your parents might still raise an eyebrow, tattoos are now basically (permanent) accessories - another way to show off your unique style and personality. A lot of it has to do with how tattoo designs have evolved, we're no longer limited to huge, Japanese-inspired art or bold B&G pieces. In fact, many tattoos are now small, dainty and detailed. A pioneer in this type of line work is undeniably Dr. Woo, and if you haven't heard of his name yet… well, where have you been?!
A good friend of the CLOT family, Doctor Woo has been tattooing for years, ever since Mark Mahoney invited him to be an apprentice. He's become known for his intricate pieces that feature thin lines, dots and shadows. Super-detailed and hyper-realistic, his work has resonated with a whole generation of people. Rumor has it that his waitlist is over two years long…
Aside from just tattooing, Dr. Woo has a host of fashion collaborations under his name. Just to list a few, he recently designed a scarf for CLOT and a shoe for Converse. While these collaborations are a little less permanent than his usual designs, they're a way for fans to connect with his aesthetic.
He recently dropped by the CLOT office to speak with us about walking on CLOT's runway during NYFW, how he met Edison Chen and Kevin Poon, and how he approaches his fashion collaborations.
Photos and Video / CLOT
Words / Helena Yeung