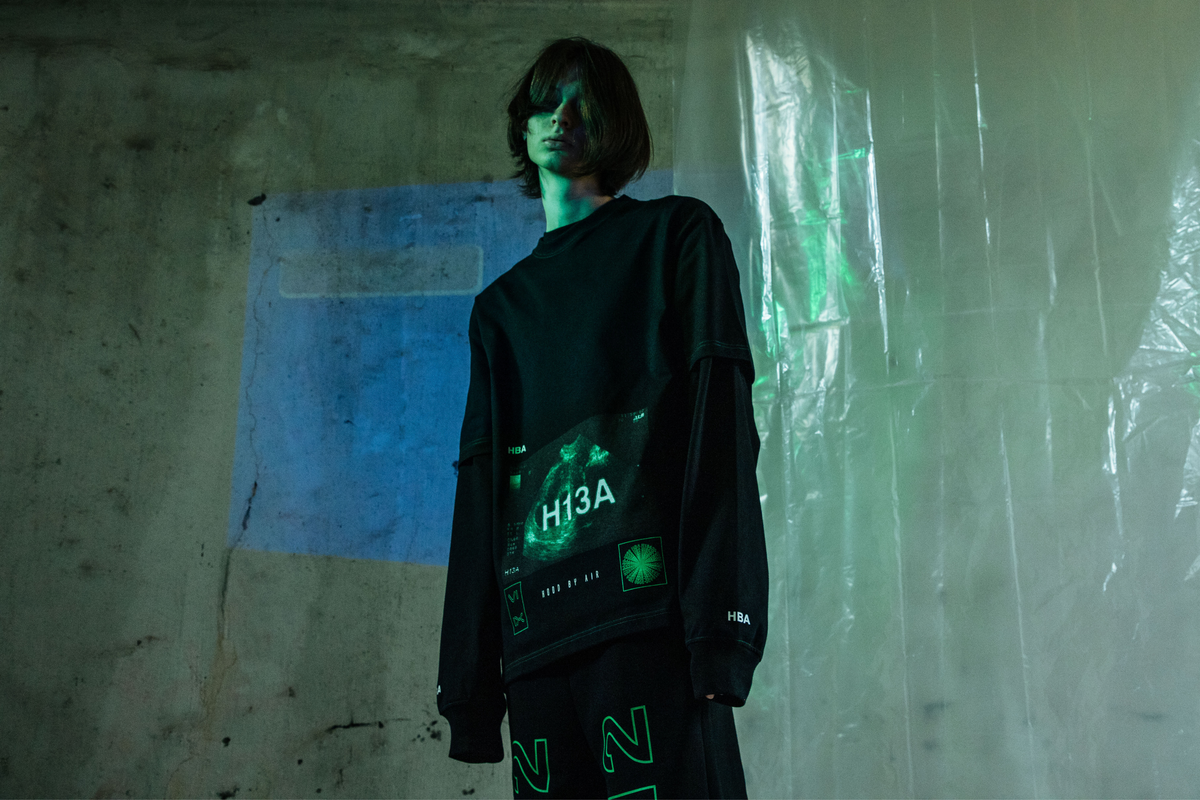 In Focus: HOOD BY AIR - H13A Collection at JUICE!
Honest and fresh designs are truly the epitome of creativity in fashion, understanding these references and making clothing diverse & inclusive is what makes founder and designer Shayne Oliver so unique. Hood By Air is one of those ventures that is truly fuelled by the passion and love for clothes, designing limited pieces rather than focusing on selling to them to the masses, Oliver dials in on the designs and product itself. 
Here at JUICE we wanted to portray Oliver's outspoken passion for design and quality with our own editorial. Displaying the type of edge and vivacity that is necessary to describe the brand's style to the next degree, the backdrop of the editorial offered a newer look on the design elements of HBA's pieces. Notable pieces from the collection include the Long Sleeved T-Shirt, Sweatpants, T-Shirt (01) in an all 'Black' colorway selection. 
Available at JUICE Causeway Bay and online at JUICESTORE.com. 
Photos by: Raymond Ma/CLOT, Reeve Lee/CLOT