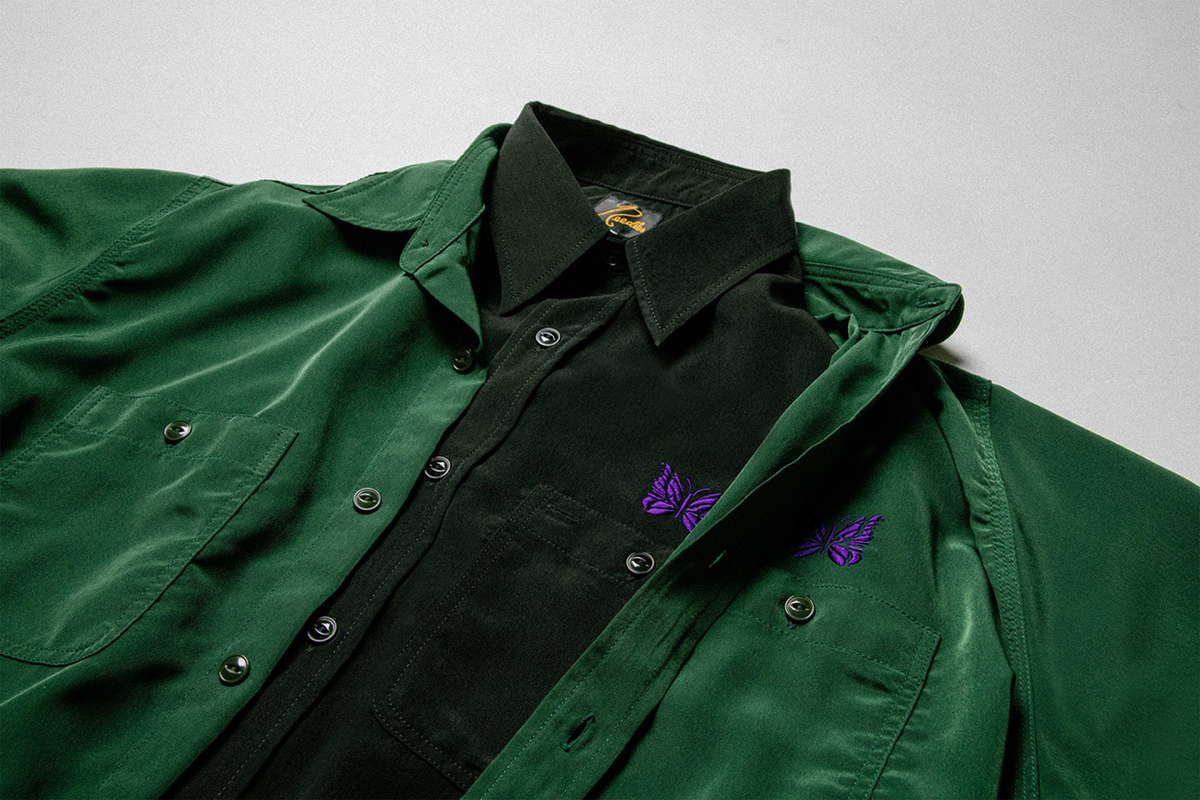 The Latest Innovations by NEEDLES - now at JUICESTORE!
One of the biggest OGs in the Japanese fashion scene, Keizo Shimizu has come around yet again with his brand NEEDLES in a juxtaposing set of perfectly matched silhouttes. Each piece from the collection brims with personality, encouraging people to glance at either the unique fabric, silhouette, or style. Featuring a rich assortment of button-up long sleeved shirts, work shirts, jackets, pants and even a bucket hat.
The newest shirts from this season of NEEDLES is reminiscent of the brand's signature style, a 7-cut cut & sew long-sleeved shirt and regular t-shirt derived from repurposed old vintage wear - called the Ribbon Wide Shirt & Wide College Shirt respectively. In addition to the classic old-school derived silhoutte, the brand attached each cut & sew vintage fabric with applications of zippers into a new 7-cut piece. Able to be transformed to however you would prefer to wear the piece - named the Zipped Wide Shirt.
The regular work shirts come in three different styles all with premium quality enticing fabrics, the Poly Cloth Short-Sleeved Work Shirt which is crafted in a silk-esque material in both a 'green' and 'black' colorway, both embroidered with the eponymous NEEDLES butterfly logo. Additionally, the two work shirts come in a combo of shorts, named the Poly Cloth Basketball shorts designed with the same silky-material in both 'green' and 'black'. The third shirt, aptly named the Python Pt. Cabana Shirt, is crafted from a vegan alternative to silk in a grey white python skin imprint design.
Other notable pieces include the D.N. Overall Jacket and Pants combo, track jacket and pants in two unique styles of Poly Jq. and Poly Smooth, two types of oversized H.D. pants - BDU H.D. pants in 'black' and 'olive', and Fatigue H.D. pants in 'beige'.
Check out the products from the collection below!
Available now at JUICE Causeway Bay and online at JUICESTORE.COM!