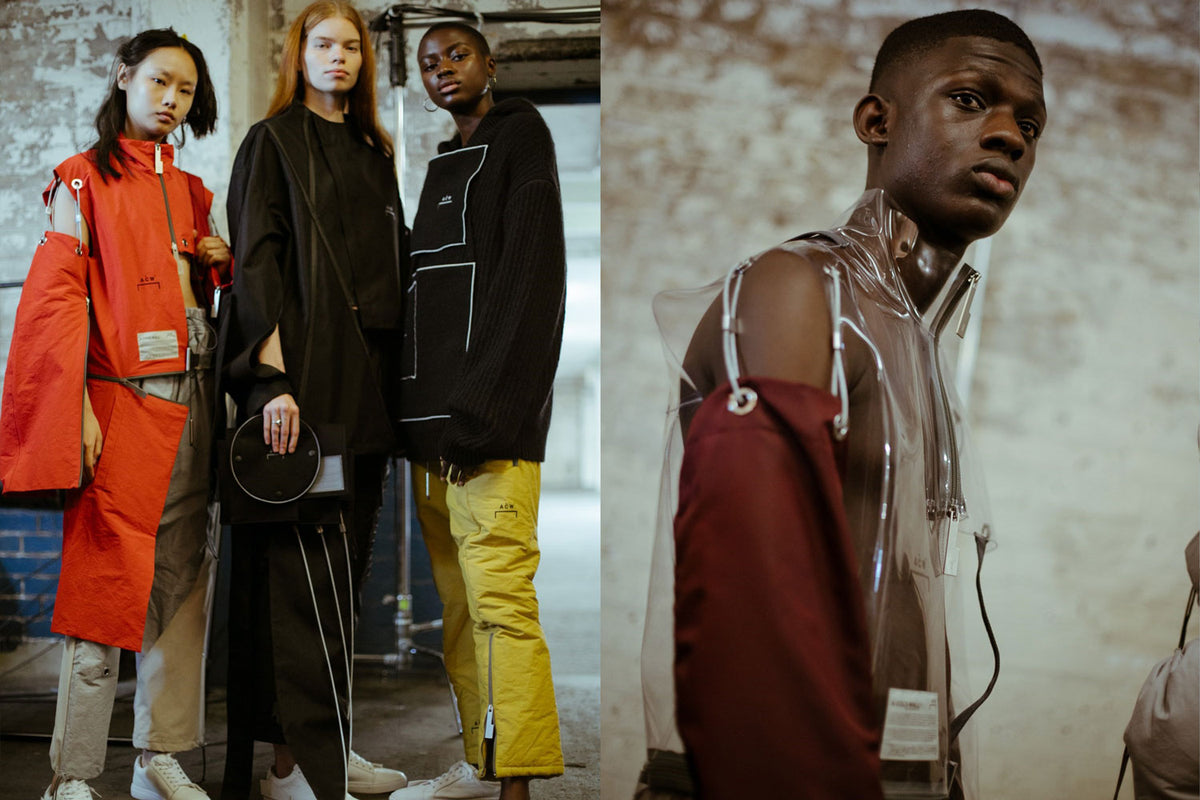 A-COLD-WALL* Debuts Spring/Summer 2019 Collection
Samuel Ross's A-COLD-WALL* debuted its latest fashion show for its Spring/Summer 2019 collection. Housed in a East London warehouse, the show greeted invitees with vacuum-sealed packages of safety goggles, ear plugs and ventilation masks. Called "Human. Form. Structure," the show examined each of these three key words.
Models walked down the runway with dried clay covering their faces. Clothes featured ACW's usual industrial aesthetic, with boxy pants, vests and oversized silhouettes.
Ross's brand has been on the come up for many seasons now, but after becoming a finalist for the prestigious LVMH prize, the brand is really ramping up production. 
Photos: Christina Fragkou/DAZED