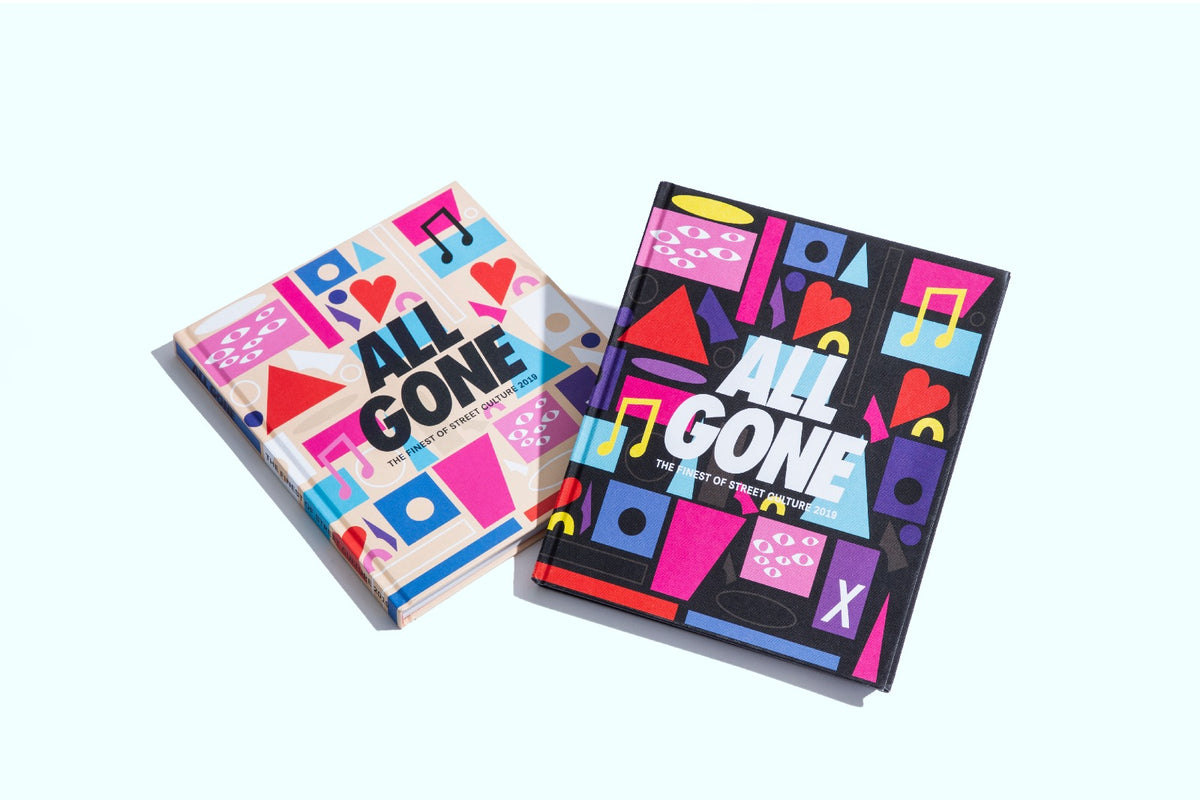 All Gone, While Stocks Last - Michael Dupouy's Annual Love Letter to Streetwear Returns
LaMJC founder Michael Dupouy has made it his mission to document the most significant happenings and release in streetwear every year from 2006, long before the prevalence of online media and the abundance of annual roundups for every cultural niche possible.
Book Signing at JUICE Causeway Bay, All Gone 2016
Michael Dupouy at JUICE Sheung Wan, All Gone 2017
Michael Dupouy & Kevin Poon at JUICE Shanghai, All Gone 2018
Over a decade later, the book, titled "All Gone," has preserved as a print format in a digital age and blossomed into the industry's bible featuring only the best of the best, with each annual release being an occasion to remember. As part of the cultural zeitgeist captured by Michael Dupouy, we had the fortune to host various book signings and launch parties in China and Hong Kong for "All Gone" over the past ten years, along with exclusive collaborative apparel and accessories to celebrate the book.
All Gone's latest 2019 issue features two cover variations created by Chicago-based artist Nina Chanel Abney. The theme this year is "I Want Your Love" - an ode to a classic song that accompanied Michael Dupouy during his youth from Nile Roger's band Chic. It illustrates the role All Gone plays perfectly - a love letter for the culture that defined the author and many others, as well as a chronicle of this culture's quest to conquer the heart of the world.

Head to JUICE Causeway Bay, K11 Musea, Shanghai (Julu Road), JUICE 'The Box' Xintiandi and online to get this unique piece of history today.
Photos by: All Gone, Suspend, Hanon, Samuel Fung / CLOT