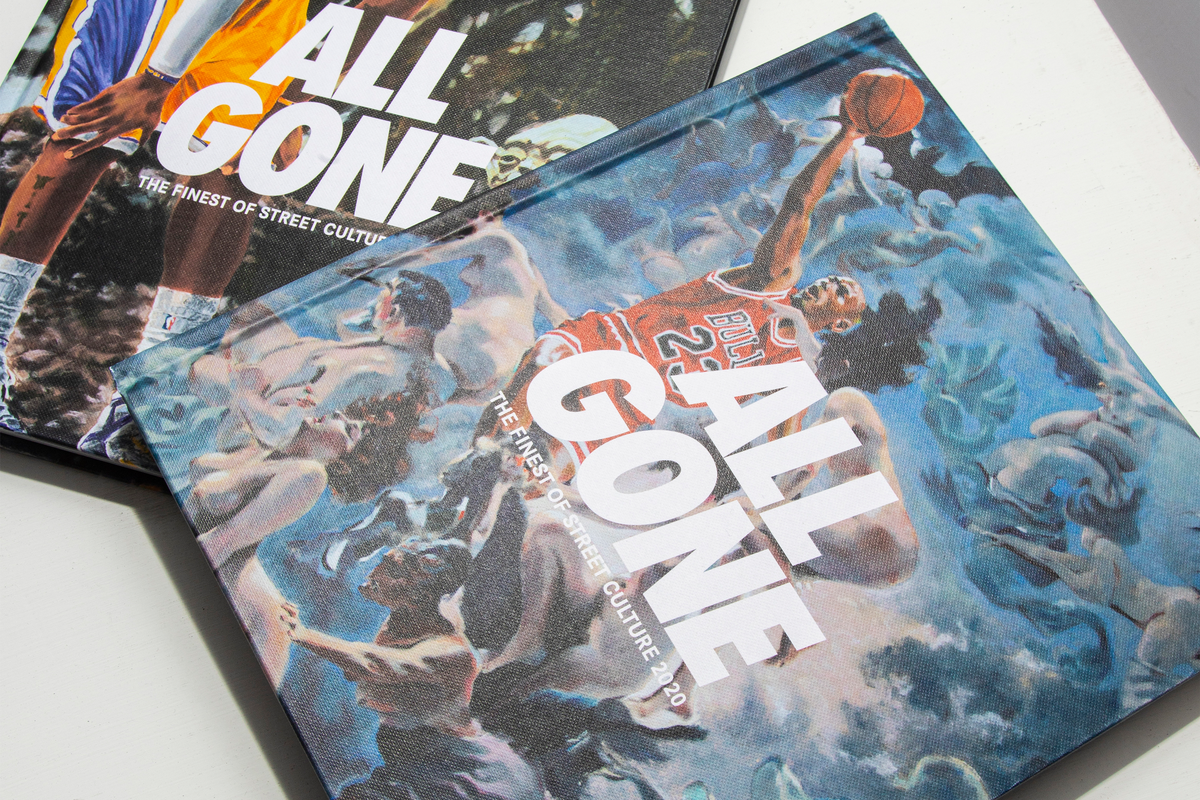 All Gone 2020 - "Survival of The Fittest" & "May The Force Be With U" Available at JUICE!
Hailed as one of the bibles of streetwear, All Gone 2020, is a must-have for anyone even subtly interested in the different cultures within streetwear and fashion. Documenting the most up-to-date, crème de la crème in street wear culture - this edition also marks the 15th anniversary of the book's conception. With its first release in 2006, the book has consistently been touching topics and crafting intricate product round-ups from the year past. 
The recognisable hard-cover gives a new identity and theme to the release, this time collaborating with realism artist Eric Yahnker to celebrate the selection and basketball's most legendary players - Michael Jordan & LeBron James. Oh, and you can't forget Yoda. 
The process of selecting the pieces and subjects of this edition can be described as "paradoxical" - as not only did the year of 2020 mark one of the saddest moments in human history, but it also bred a selection of some of the finest garments and streetwear memorabilia the world has ever seen. 
Make sure to get your hands on a limited edition hard copy of the All Gone 2020 "Survival of The Fittest" & "May The Force Be With U", at JUICE K11 Musea, Causeway Bay and online at JUICESTORE.com releasing Thursday February 18.