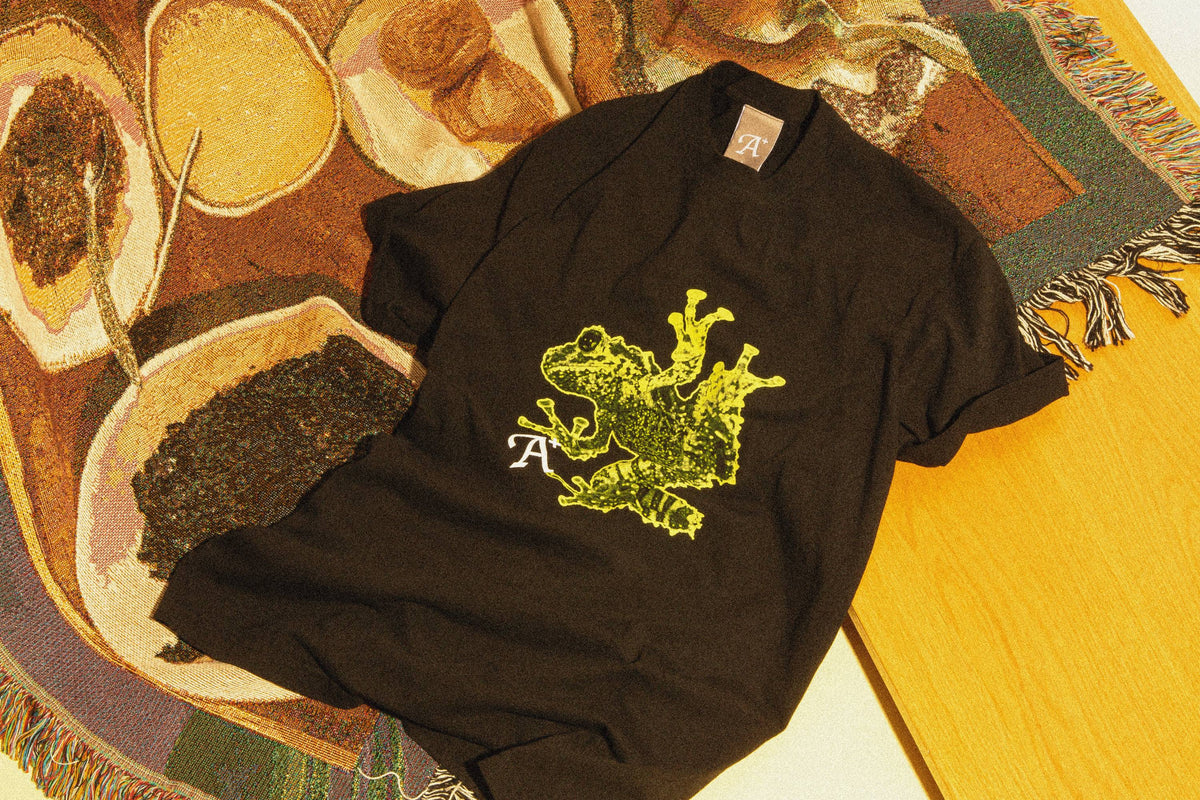 P.A.M x CALI THORNHILL DEWITT 'A POSITIVE MESSAGE 3' RANGE DROPS NOW
Melbourne-based label P.A.M—a.k.a. Perks and Mini—launched the A Positive Message (A+) platform with Cali Thornhill DeWitt in 2020, where friends of the brand gathered to inspire "new ways of being, seeing, feeling, listening, connecting, sharing, imagining and tuning into joy" through eco-conscious garments and up-cycled items.
The platform has just released its third drop, A+3, featuring efforts from creatives around the world, who have all pitched in to share unique insights and experience on the little, often under-appreciated, things that contributed to their spiritual growth. Examples include a knitted vest with "The Meaning Of Pinwheel Cave" by Francesca Gavin (UK), donning all-over pinwheel pattern inspired by the trance-inducing floral, Datura, that is frequently used in spiritual practices. There is also the "Rice and Beans" T-shirt printed with a recipe from Kiki Kudo (USA)'s I'm Cooking For You cook book at the back, companied by alchemical imagery by Brian Close. "The Frog With The Colour Of The Moss" T-shirt by DEEP (Italy), meanwhile, depicts a mossy frog that camouflages into its surrounding environment—a characteristic that embodies a sense of intimacy and empathy towards nature.
Explore the rest of P.A.M and Cali Thornhill DeWitt's A+3 collection, all dropping today at select JUICE locations worldwide and on JUICESTORE.COM.