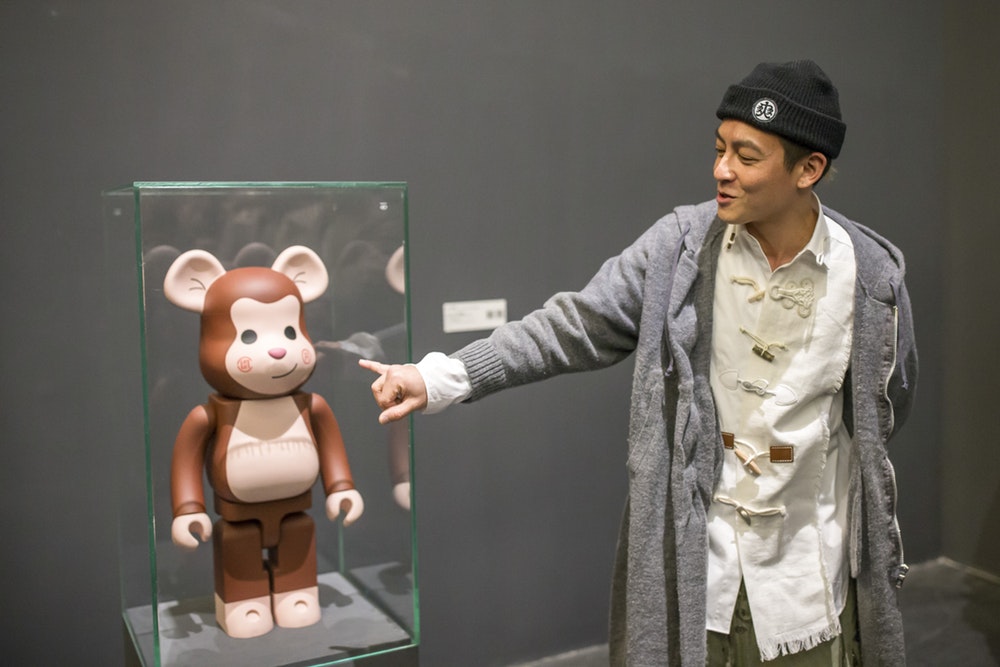 EDC AKA ETALIER DES CHENE "MUSIC IS ART"
The Ullens Center for Contemporary Art (UCCA) collaborates with Edison Chen (EDC) aka Etalier des Chene to present "Music is Art" from January 12 to February 11, 2018. The work features an immersive experience exploring the artistry behind musical production - a significant area that commercialised record labels are losing sight of. The exhibit coincides with the release of EDC's album, "A Little Monkey" and presents 22 artworks produced by the artist himself or with an artist he admires. 
"Be Myself, or who do you want me to be?" - EDC
Previously, EDC has collaborated with UCCA in 2014 for "The Los Angeles Project" where he appeared in the latest video series by Alex Isreal - "As it Lays" where the psychology of fame was examined. This notion is revisited through his song "Self Conscious," while he spent three days in a glass room at the UCCA exhibition space over the opening weekend of "Music is Art". EDC questions the pressures of living as well as sleeping under the public eye. 


Works that were created by the artists himself include "KARMA IS A BITCH, a meditation on the age of paparazzi; FASTEN YOUR SEAT BELT, a collage of boarding passes and travel tags; WE ARE ALL THE SAME SOMEHOW, a tribute to the possibilities of live concert, INFERNAL AFFAIRS, a video that the artist shot during an expedition to the north pole; SAVING GRACE, a tribute by EDC to his partner, Qin Shupei; and CLOUD 9, an oil and acrylic landscape" (UCCA). Collaborative pieces and a part of EDC's own collection is also presented in the exhibition including artists MC Yan, Medicom Toy, Russel McLaughlin, Akimoto Kozue, Noah Sherburn, Alex Israel, Nick Knight, Mark Justiniani, Kelly Beeman, Azuma Makoto, Wes Lang and Shara Hughes. 
 "everything is art; cooking is art; conversation is art; art is art" - EDC
"Music is Art" is the narrative of artist EDC and his efforts to remain authentic after achieving cultural prominence, reminding us about the creative potential behind music. Experience the exhibition yourself at UCCA Beijing. 
Photos / Hypebeast.zh