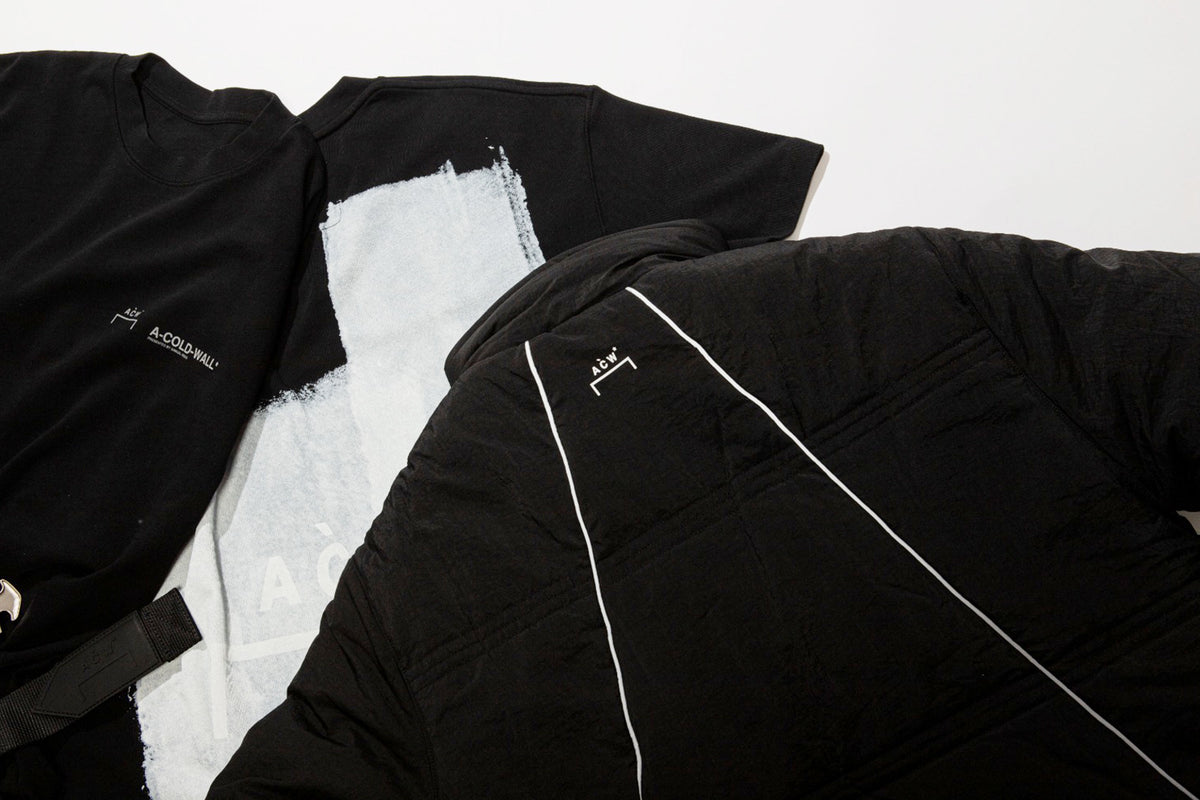 water-inspired fall/winter 2020 collection released by A-COLD-WALL*
London-based fashion brand A-COLD-WALL*, founded in 2015 by Samuel Ross, is inspired by experiences growing up within the inner city of London and the many cultures surrounding it. The brand has won multiple awards, which include the "Emerging Talent Menswear Prize" and was nominated for the renowned LVMH prize.
A-COLD-WALL* recently had its first show at Milan Fashion Week which showcased its new themed pieces for their Fall/Winter 2020 collection. The collection represented a new type of style in which contrasts the brand's previous work which involved a heavy emphasis on tech-wear. In this collection, you see less of the brand's initial industrialist design and more of an introduction to A-COLD-WALL*'s more refined pieces. 
Featuring the release of five unique pieces inspired by the flow and neutrality of water. The shapes and curves used have been seemingly incited by the waves and curves of the ocean current. The lines, structures and colors used present curvatures in the pieces which insinuate the flow of water. The "Block Painted T-Shirt" is a clearer representation of the brand's vision for this collection, using colors that represent the hues of water, which include different shades and tones of blue and white paint placed naturally on top of it as if not by design. 
Available at JUICE Causeway Bay, K11 Musea and JUICESTORE.com.