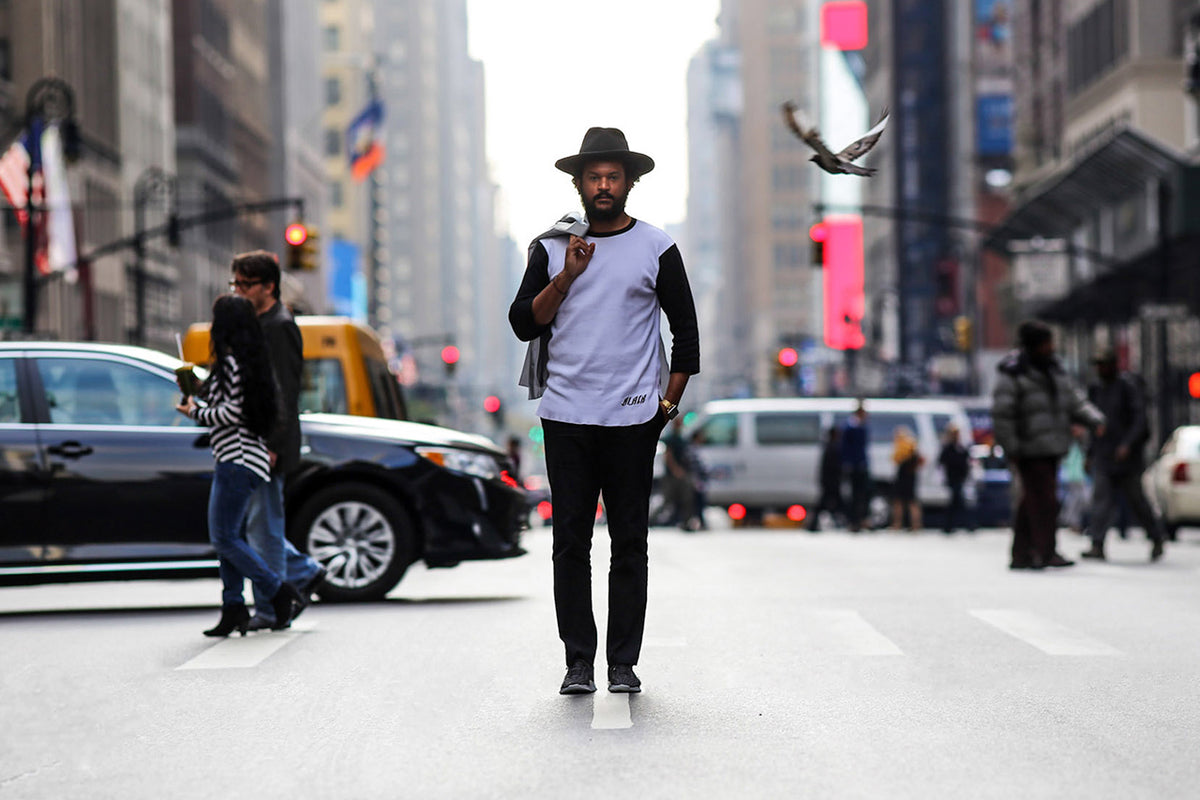 CHRISTOPHER BEVANS TALKS WEARABLE TECH, FUTURE OF FASHION AND DYNE
 
Dedicated to empowering people through functional and technical apparel, DYNE is meeting the demands of contemporary life. The definition of DYNE is as follows; 

"the unit of force in the centimeter-gram-second system equal to the force that would give a free mass of one gram an acceleration of one centimeter per second per second"

Its origin stems from Greek, meaning that of force and power which resonates through their collections. Designer Christopher Bevans sets his athleisure label apart by embedding garments with NFC (near-field communication technology), a stepping stone to many possibilities of wearable tech in the future. Christopher Bevans, an Oregon-based designer has had stints at Rocawear, Billionaire Boys Club, Nike and also with Kanye West. As a new brand on our online store and also at JUICE Causeway Bay, we wanted to find out more about the brand and in particular, the master mind behind it. We got to chat to Christopher Bevans about some of his experiences and inspirations. 
 


 
Previously Design Director at Nike, how did that experience shape your own design philosophy?
CHRISTOPHER: Nike was a great experience, learned a lot about global sourcing and manufacturing. Made some amazing friends. DYNE is very different from Nike, from speed of product to market place, to the interpretation of fashion through a sportswear lens, and that's what is taking us in a different direction. Mad respect to for swoosh, it's all about a UNIT OF FORCE.
 
What inspired you to really take the plunge and start the label DYNE?
CHRISTOPHER: Natural evolution, designed many collections not for myself but other brands. I always wanted to have my own pure collection that was about tailoring, sportswear, and technology.
 
As a technical sportswear brand do you try to implement the latest in technology, functionality within the style of the garment?
CHRISTOPHER: Technology is supposed to enhance your lifestyle and not impede it. So we first look at our fabrics as a technology, because of the different properties they have. We look to tell that fabric story by implementing NFC technology in each garment. NFC technology allows our garments to speak to mobile devices. The use of NFC technology helps paint the picture of the brand story, by giving users access to exclusive content (brand bio/video, look books, SoundCloud playlists, location services)
 

 
 
What are some exciting projects you're working on recently? Collaborations? New collection? Shoes?
CHRISTOPHER: Our Spring 18 presentation during New York Fashion Week at the Cadillac House, was a major success. Working with a great mind like Eugene Tong always moves the needle of creativity. Also being selected for CFDA fashion fund prize, was a tremendous opportunity to real push the brand in the right direction. Right now we're collaborating on footwear with a company called Greats and the last collaboration I can speak on is with eco friendly brand called Save The Duck based of Milan.
 
How is the NFC technology being used in your new collection and where do you see the future of fashion, and the future of clothing and technology?
CHRISTOPHER: The future is a constant evolution, and the ability to design/create in a way that lets me express myself makes the future bright for DYNE. Through different technologies and innovations, I see fashion becoming more intuitive to our everyday lifestyle. Garments will be able to become reactive to the conditions. Seamless organic relationship between the two will take shape in the next few years. With retail being involved the evolution as well.
Where do you find inspiration?
CHRISTOPHER: Fabric, technology, and my team