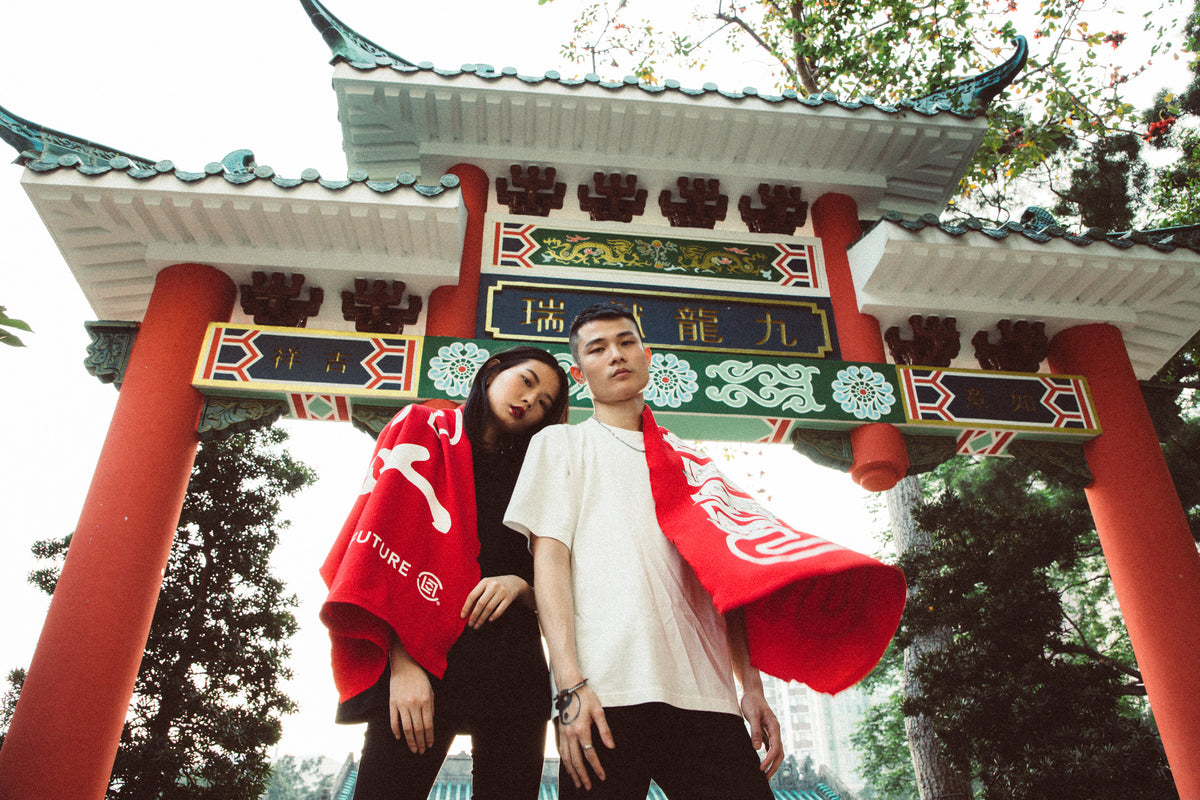 CLOT Presents CHINESES Pop-Up At Shanghai's Xintiandi
Last week, we launched our CHINESES pop-up at Shanghai's bustling Xintiandi shopping area. CLOT's CHINESES T-shirt first debuted during our New York Fashion Week presentation in 2018 and has since become one of CLOT's most iconic designs. Inspired by the brand's Chinese roots, the CHINESES T-shirt was first envisioned as a representation of CLOT's mission to bridge the East and the West and to represent Chinese creatives around the world. We believe that we're currently in the midst of ushering in a new era where Chinese designers, musicians and artists are heralding a new era of not just Chinese culture, but culture worldwide. Hoping to be a symbol of this movement, CHINESES represents our belief that Chinese youth are the future for the world.
Now, CLOT has expanded the CHINESES line to include not just T-shirts, but also hoodies, crewneck sweatshirts accessories (bags and hats) and furniture such as Chinese-style wooden armchairs and stools. Inspired by CLOT's Chinese roots, the entire capsule encompasses motifs taken from Kung Fu, Confucian themes, Chinese cuisine and designs. A highlight of the capsule is a focus on the youth, with the hero item being a T-shirt emblazoned with a graphic depicting Chinese students and their iconic red scarf, along with the words "Chinese" and "WE ARE THE YOUTH," symbolizing CLOT's belief that the youth is the future.
For the capsule, CLOT will be hosting a month-long pop-up in Shanghai's Xintiandi. The space is inspired by traditional Chinese furniture and decor of the Ming and Qing dynasties. An immersive interior will offer shoppers and fans an unforgettable experience and one that will also allow us to pay homage to our roots and history.
Check out the pop-up at #102 Ma Dang Road, Xintiandi, Huangpu District, Shanghai. Open now until May 9, 2019. Check out our campaign images and opening party images below!