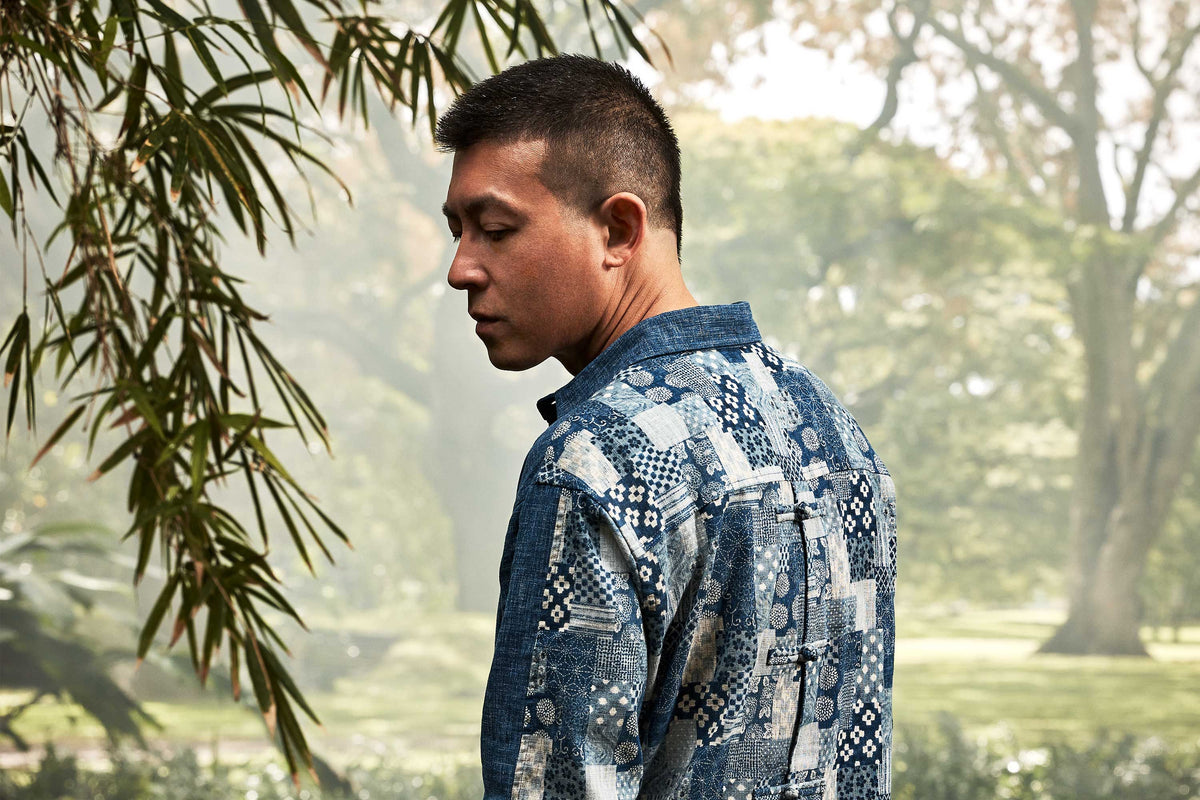 Creative Director Edison Chen Wears CLOT's Fall/Winter 2021 "NEW DYNASTY" Collection!
As part of CLOT's Autumn Winter 2021 "NEW DYNASTY" Collection, the brand's Founder and Creative director Edison Chen is styled with some of his favourite looks of the season. The multi-hyphenate creative is styled in four different looks, featuring different specialties of CLOT's lineup including, elevated jackets, remixed patchwork style shirts, and comfortable basics remastered through the lens of Chinese traditionalism.
The images give reference to the feel and vision of the collection, transmitting a sense of Chinese lifestyle and creativity depicted by creative director Edison Chen. The looks have been instilled with definitive woodworking styles, traditional architecture & furniture, time-honored vegetation, and sceneic views; all exuding the handed-down ritualistic nature and feel of the collection to the newer generations of creatives.
Serving as a representation of CLOT's ethos and vision, the collection pays odes to its heritage through its culturally drenched pieces; marked by the brand as a resurgence of the impact rich Chinese culture has on creatives all around the world. Through the collection's use of vibrant patterns, striking details and comfortable fabrics, creative director Edison Chen is able to celebrate the centuries of hard-work and aspirations of the creatives generations before us.
Look 1 matches the upcoming release's Puffer and Fleece Pants combo, which is defined by its comfortable fleece fabrics and imprinted imagery of 8 point stars, tai-chi symbolism, yin-yang inspirations and CLOT branding; finalised with the Pattern Mesh Bucket Hat in a similar blue all-over print colorway, which is both breathable and stylish.
▼ LOOK 1
Look 2 exudes Chinese excellence with its Button Up Contrast Chinese Shirt, featuring a remixed patchwork style that contrasts the simple denim-esque fabric front with the traditional patchwork fabric back; Chinese Jacquard Pants which are both lightweight and breathable, designed with similar inspirations to the ancestral patchwork styles of the previous shirt; finishing the fit with the CLOT x Air Jordan 35 "Warrior Jade" shoe.
▼ LOOK 2
Look 3 emanates a laid-back style, with the CLOT founder sat and placed in-front of classic Chinese woodwork seatings and window panels; wearing the Baseball Plaid jacket and pants combo in a blue colorway, the pieces have seen many iterations in CLOT's past and has since been a staple in the brand's array of selections.
▼ LOOK 3
Check out some of CLOT's Fall/Winter 2021 "NEW DYNASTY" Collection now at select JUICE locations and online at JUICESTORE.COM! 
Take a look at the rest of the images from this editorial below!