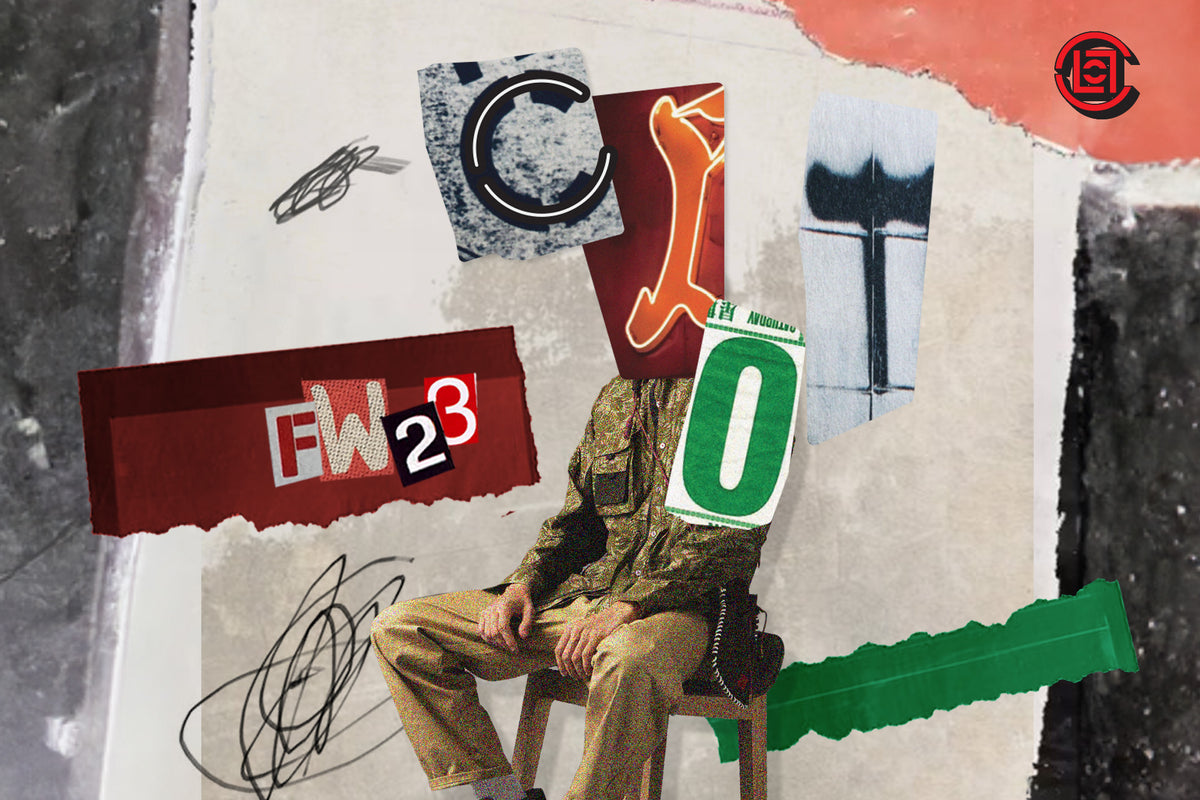 CLOT PRESENTS FALL WINTER 2023 COLLECTION "ANCESTRAL TIES"
CLOT is excited to unveil its Fall Winter 2023 collection, titled "Ancestral Ties". With a deep-rooted respect for traditions and heritage, Chinese culture places great importance on passing down customs and values from one generation to the next. As the world continues to evolve, however, modern generations may begin to question and challenge established norms, leading to a clash between old and new.
The CLOT Fall Winter 2023 collection blends old-world wisdom with new-world perspectives, creating a harmonious balance between the two. "Ancestral Ties" showcases a thoughtful juxtaposition of elements, such as hoodies with collages featuring both English lettering and Chinese calligraphy, as well as western shirts with patterns inspired by traditional window panes from ancestral halls. Highlights include a cut-and-sewn quilted patchwork jacket with contrasting fabrications.
CLOT's signature Baseball Shirt and matching pants, meanwhile, feature delicate florals reminiscent of Chinese ink paintings, while the Chinese Shirt, another brand staple, blends a traditional silhouette with a weave pattern and baseball collar, resulting in a captivating East-meets-West and old-meets-new aesthetic. The brand's logo tees and caps, on the other hand, feature twisted letterings, playing with the concept of shifting perspectives.
By highlighting the intergenerational tension and the beauty found in the clash of elements, "Ancestral Ties" encourages contemplation on the delicate balance between respect for tradition and change in our world today. The collection will be gradually released globally at JUICE selling doors worldwide from September 1, 2023.
Follow @CLOT and @JUICESTORE media channels for drop details.
Selling Doors

JUICE CAUSEWAY BAY / JUICE K11 MUSEA / JUICE CENTRAL / JUICE SHANGHAI (JULU ROAD) / JUICE CHENGDU IFS / JUICE GUANGZHOU / JUICE TAIPEI / JUICE TAICHUNG / JUICE LOS ANGELES / CLOT TMALL

WWW.JUICESTORE.TW
WWW.JUICESTOREUSA.COM
WWW.JUICESTORE.COM
JUICE ONLINE WECHAT MINI PROGRAM