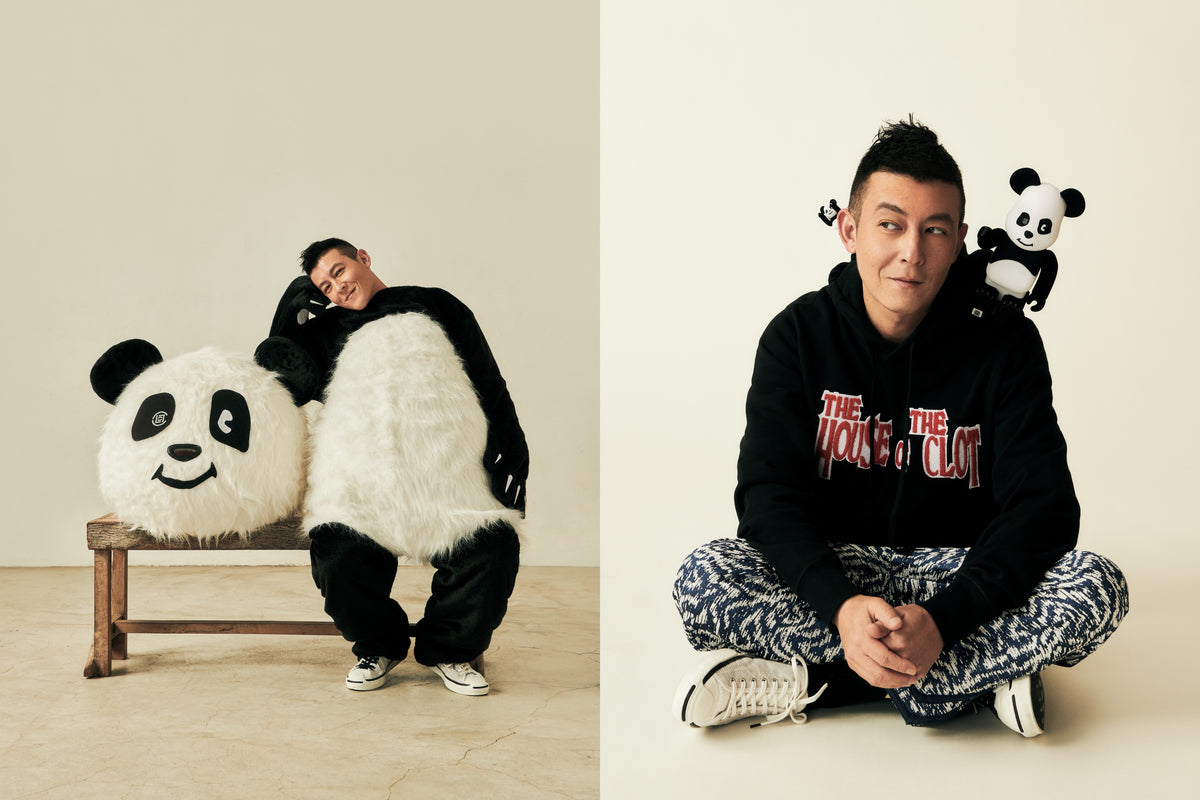 CLOT SUPPORTS ONE PLANET FOUNDATION'S PANDA CONSERVATION EFFORTS IN CHINA
China's national animal and global conversation icon, giant pandas are a representation of peace, harmony, and friendship in many ways. This year, CLOT is showing support for One Planet Foundation (OPF)'s panda protection initiatives in China with a month-long tribute to these black and white treasures.
Coinciding with the International Panda Day on October 27, 2022, CLOT Founder and Creative Director Edison Chen is taking the lead to kick-start the CLOT Panda campaign, appearing in a giant panda costume to introduce our mascot Ning Ning (凝凝). With a warm, fun-loving personality, friendly demeanor and a distinctive CLOT eye, Ning Ning will be the star of CLOT's giant panda initiative from now through November, which shall comprise a series of online and offline activations, which includes collaborations with Converse and MEDICOM TOY.
Spread the positive message of wildlife conservation by joining Ning Ning on a panda dance challenge, set to kick-start on Douyin and Instagram on October 28. Remix the video and dance along the joyful tunes with hashtag #CLOTPandaDanceChallenge, and CLOT shall make a donation of RMB 1 to OPF for every Douyin post in support of OPF's panda protection initiatives.
Keep an eye out for the list of panda-related happenings by following CLOT and JUICE's social media channels across Instagram, Facebook, WeChat, Douyin, and Little Red Book.