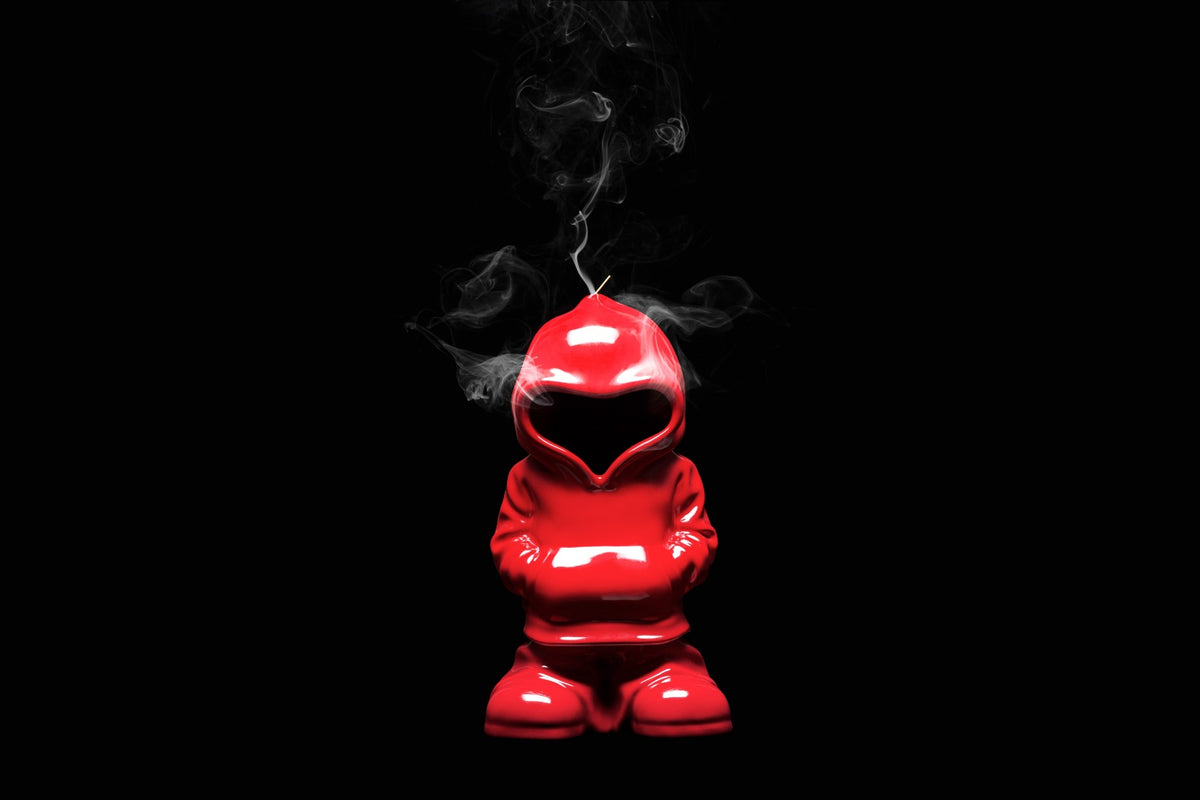 CLOT x Objective Collectibles The Evolution of Retro "SPECTOR"- Red Porcelain Incense Chamber Release
The retro "SPECTOR" Porcelain Incense Chamber is the latest creation by Jakuan Melendez for OBJECTIVE COLLECTIBLES. The classic returns with the shape and details loyal to its original 2000 specs and RED colourway exclusively for CLOT.
OBJECTIVE COLLECTIBLES was co-founded by Edison Chen and Jakuan Melendez with the idea of creating, designing, and manufacturing high-end art objects. Jakuan helmed the craze of vinyl toys and set the production standard in the industry when starting the 360 Toy Group back in 1999. His creations are recognized as art pieces rather than just toys, as the figures are embedded with Jakuan's views of politics and life. The mass production of his works also ingeniously sparks the yearning of art and vinyl toys, and helped pave the way for the culture and industry of art collectibles.
"SPECTOR" was first a vinyl figure created by Jakuan in 2000. Experimentation is always key to his creative process. Therefore after 20 years the retro "SPECTOR" for OBJECTIVE COLLECTIBLES is pushing the boundaries of collectibles and giving it a new meaning and purpose in the form of an incense chamber. Porcelain replaces vinyl as the material for this edition, for its delicate yet durable nature. When well-maintained and well-taken care of, porcelain can last for centuries as an everlasting personal art piece or as a medium to preserve culture.
The limited edition 15-inch-tall porcelain incense chamber is made to burn XL incense sticks and stands freely on the floor. CLOT x Objective Collectibles "SPECTOR"- Red with special packaging is set to launch at JUICE stores and online from November 11 onwards.
Pricing Information: HKD $3,080, RMB $2,580, USD $520

Selling Doors:
JUICE CENTRAL / JUICE CAUSEWAY BAY / JUICE K11 MUSEA / JUICE SHANGHAI (JULU ROAD) / JUICE CHENGDU IFS / JUICE GUANGZHOU / JUICE LOS ANGELES

JUICESTORE APP
JUICESTORE.COM
JUICESTOREUSA.COM