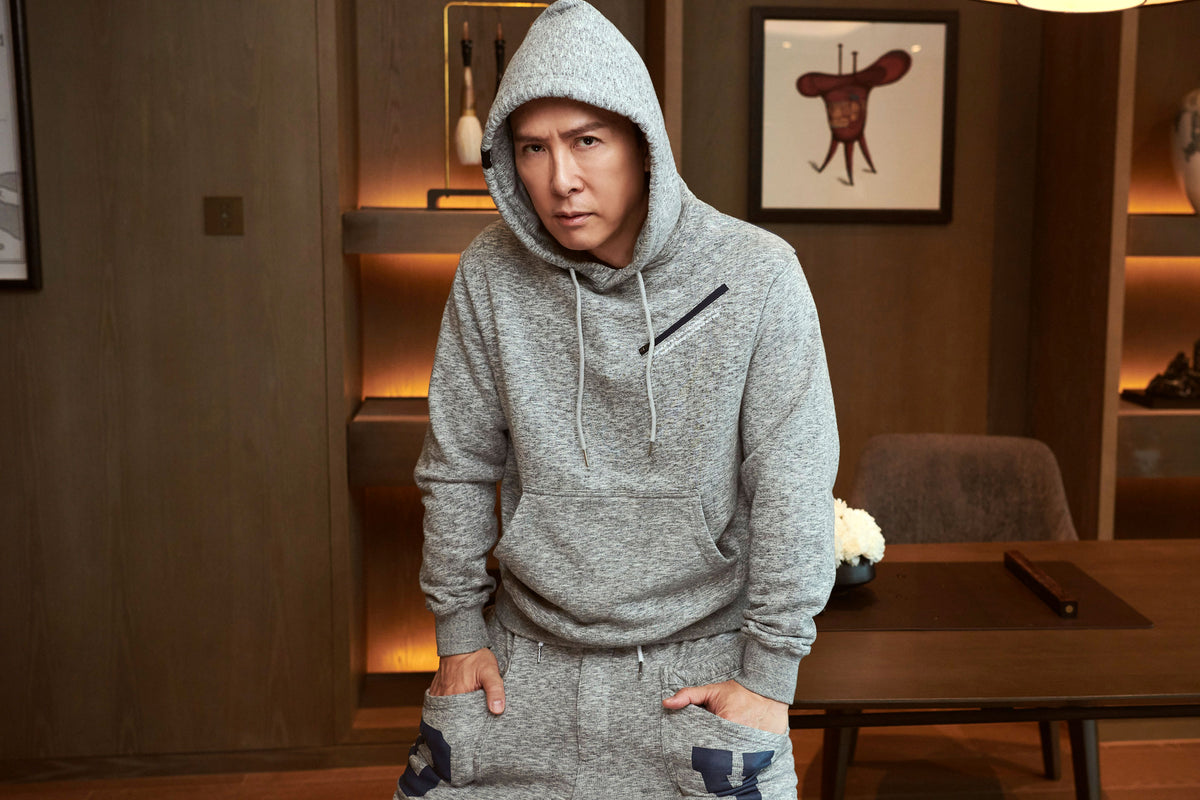 Donnie Yen's newest namesake brand DY Edition is fueled by his love for fashion, films and culture.
Donnie Yen is known as one of the biggest action movie stars in Asia, he is especially renowned for his role in the Ip Man film franchise and many other famous martial arts films. Yet unaware to many, Yen has an undying passion for fashion, especially in style that matches a person's lifestyle. As a result, he created his own unique namesake fashion label, DY Edition. The imagery and visual representation of his brand falls in line with his main passions, films and martial arts. The brand's logo was actually inspired by the scene in which Yen jumped through a poster in one of his films, Legend of the Fist: The Return of Chen Zhen.
DY Edition's first collection release will contain a variety of pieces with strong Chinese style, including the DY T-Shirt in 'White' and the DY Hoodie & Sweatpants combo in 'Grey'. The main t-shirt silhouette comes with a striking back graphic which represents Yen's nickname "The Strongest in the Universe", given to him by one of his good friends. The main focus for this collection are the aesthetic, comfortability and functionality aspects, and ensuring that they cater to Yen's lifestyle of constant activity and exercise. The tailoring and design has been conducted in a way that when people wear the clothing they aren't constricted and are able to move freely.
Check out DY Edition's lookbook below! 
Available at the following locations:
Hong Kong: JUICE Causeway Bay
Taiwan: JUICE Taipei, The Box Taipei, Taichung, JUICESTORE.tw.
Shanghai: JUICE Shanghai TX Huaihai Pop Up Store
Worldwide: JUICESTORE.com.
DY T-Shirt in 'White'
DY Hoodie in 'Grey'
DY Sweatpants in 'Grey'