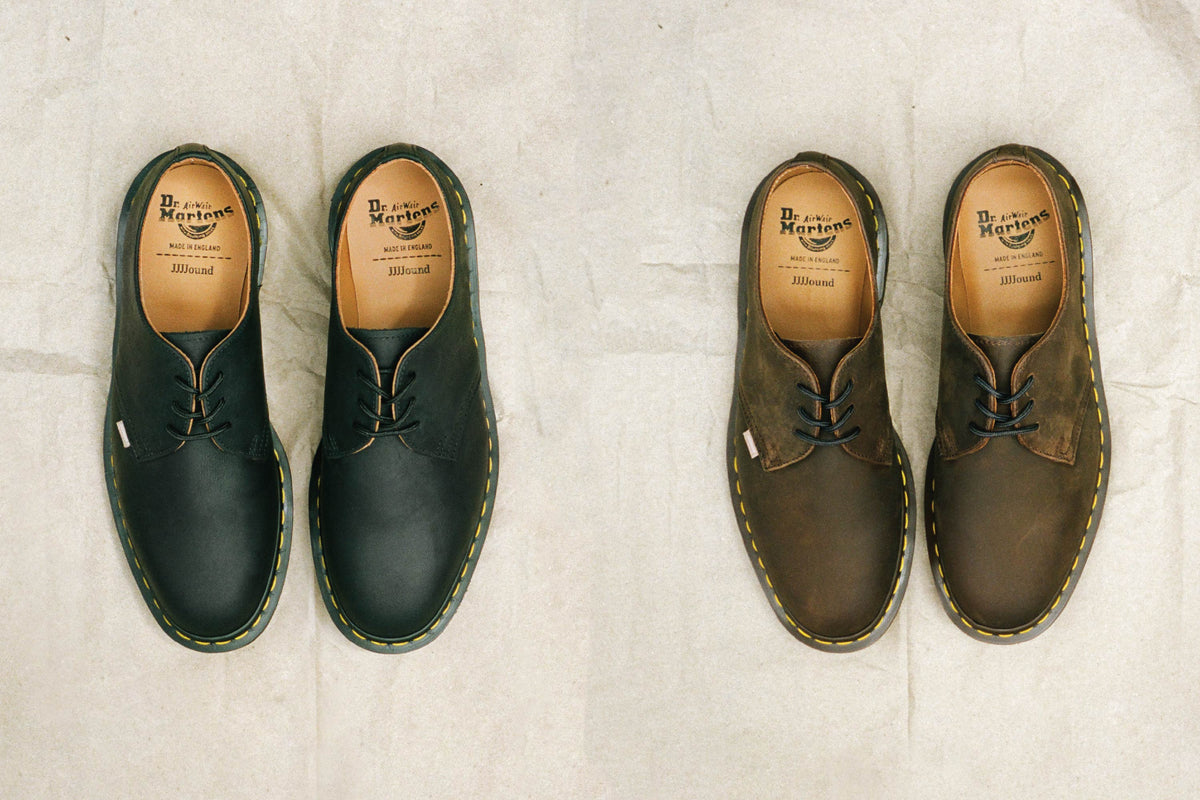 Why you should be excited about the Dr. Martens and JJJJound collaboration!
Teasing the collaboration in the beginning of June, Montreal-based atelier and imprint JJJJound has now taken their sleek design inspiration to one of the strongest heritage brands of the century - Dr. Martens. The collaboration took the classic Archie II silhouette and gave it a JJJJound-inspired redesign in colorways of "Dark Brown Crazy Horse" and "Black Wyoming" leather uppers. The shoe's debut, said to be offering homage to JJJJound's founder, Justin Saundars, through its clashing aesthetic represneting the creative and his studio, as well as the footwear-titan itself.
The studio has already collaborated with notable brands these past years, with labels like Vans, PORTER, Reebok, and New Balance. The brand produces limited product drops varying from dryer balls, to even coffee - showing the brand's never-ending limitations as a creative studio. JJJJound aesthetic has proven its worth as it is seemingly one of the more simple, stylish, and chiq designs on the market - with an obvious keen eye for the minimalist style.
This has made an interesting collaboration between the two, as Dr. Martens could be described as being a very heritage and cultural heavy label, with a rough aesthetic behind it - although its footwear could be worn with many different styles displayed through its many different sub-culture adoptees.
Dr. Martens this past year has had an intense ride, having been 60 years since the footwear-phenom has entered the industry, the brand chose to celebrate through a release of a collaboration every month. Partnerships with cultural names and fashion icons such as Rick Owens, BAPE, Supreme, CLOT, and many others - the brand has tapped into almost all avenues of cultural creativity. This most current collaboration differs in the sense that it brings a more sleek and craftsman-like aesthetic, as the shoe itself could be worn at an atelier crafting designs, at a party having a good time, even in a suit; catering to all walks of life.
Keep an eye out on our instagram @JUICESTORE and JUICESTORE.COM for updates!