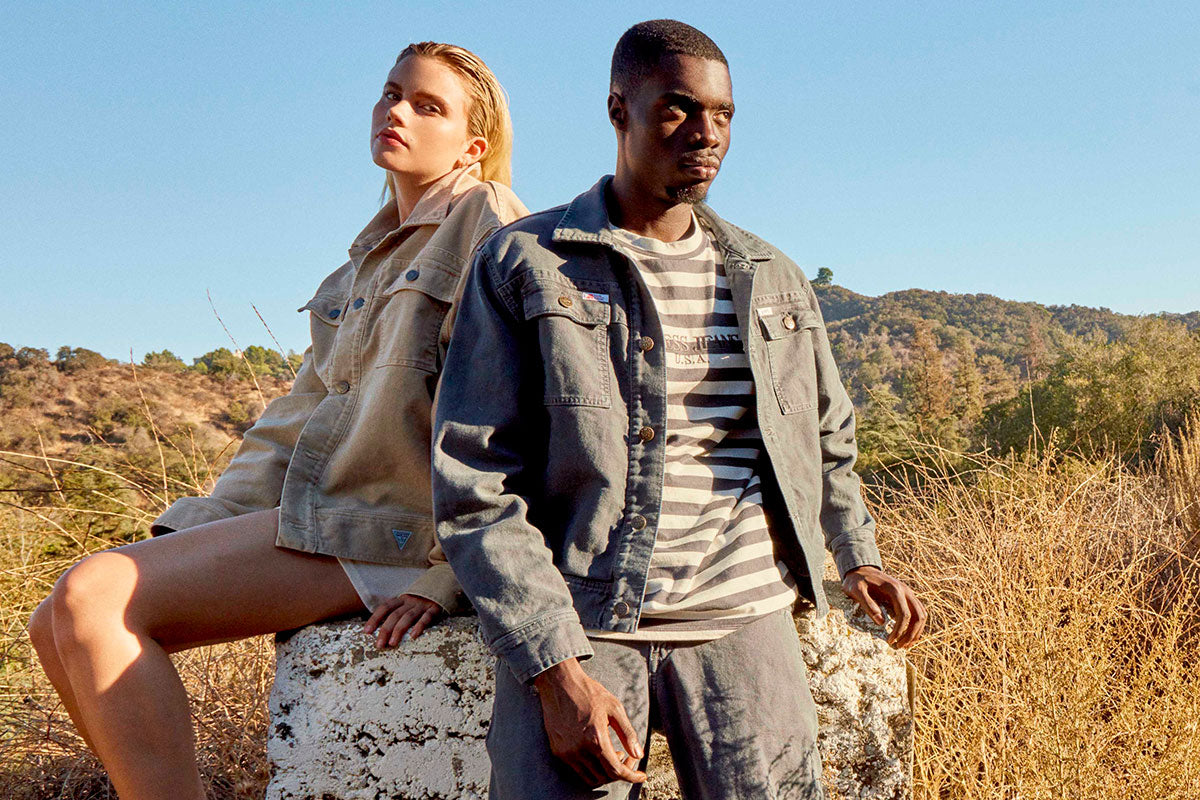 GUESS JEANS USA Presents Collaboration with Easy Otabor's Infinite Archives
Established in 2015, Infinite Archives is Easy Otabor's vision in immortalizing key moments of the past in art, fashion, sports, music, and pop culture. The Chicago native wanted a way to pay homage to iconic moments of the past, and Infinite Archives is the aptly-named brand doing just that. 
This season, Easy and Infinite Archives teamed up with GUESS JEANS USA on a collection featuring worker jackets and pants in denim, canvas, and corduroy. IN addition to crewneck T-shirts boasting the iconic GUESS JEANS USA branding. 
According to Easy, this collection was a result of "[wanting] something that was timeless, could easily be worn forever and passed to another generation whether older or younger." The campaign for the collection features rap phenom Sheck Wes and photographer RAYSCORRUPTEDMIND. Check out the campaign below and shop the collection in stores and online starting Friday, November 30.