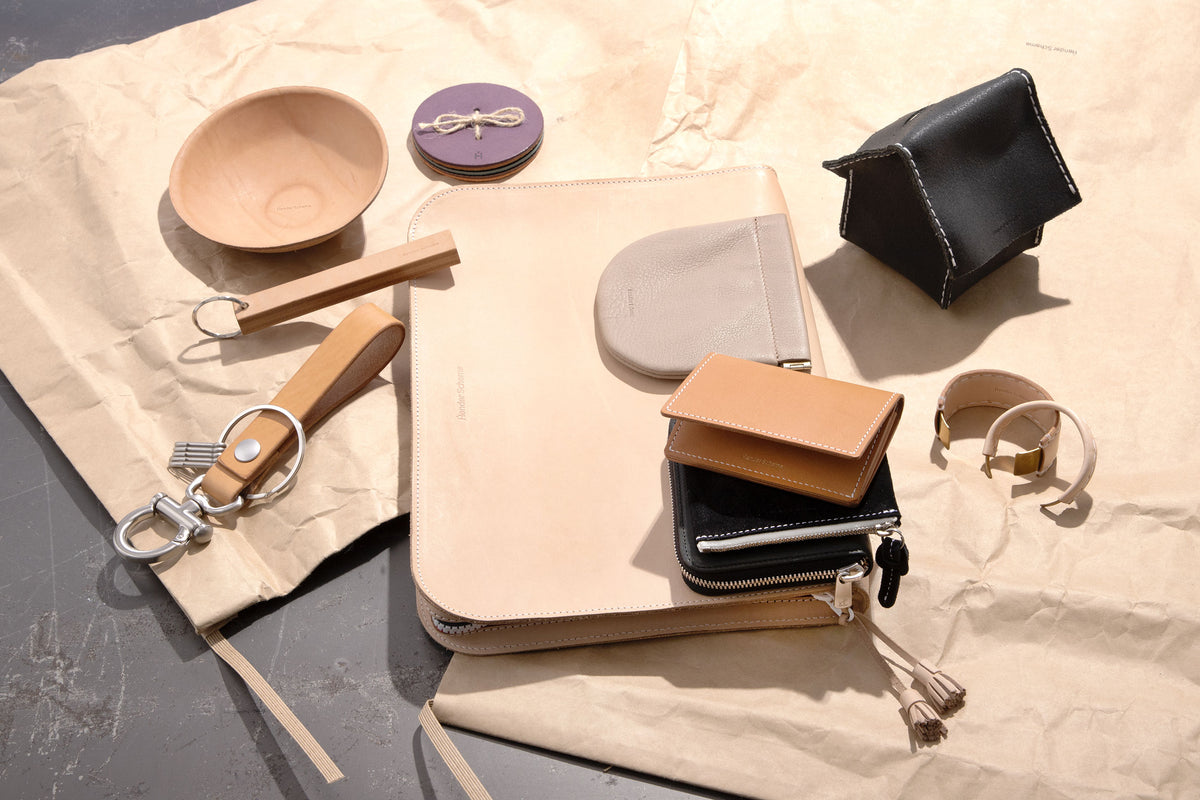 Hender Scheme's Latest Leather Accessories are Available Now
Hender Scheme, founded by Japanese designer Ryo Kashiwazaki, is probably best known for its leather-remakes of popular shoe silhouettes. Kashiwazaki originally envisioned Hender Scheme as a response to the world's penchant for mass consumption, hence creating footwear inspired by popular models, but each handmade with utmost care.  
Since its beginnings recreating popular footwear silhouettes, the brand has branched out to offer its premium leather quality for a variety of products. From home goods, accessories, apparel and more, each and every item created by Hender Scheme retains the same attention to quality that made the brand famous.
Adorn your home with goods that feel luxurious and are built to last. Shop the latest Hender Scheme items online now. 
Photography: Samuel Fung/CLOT