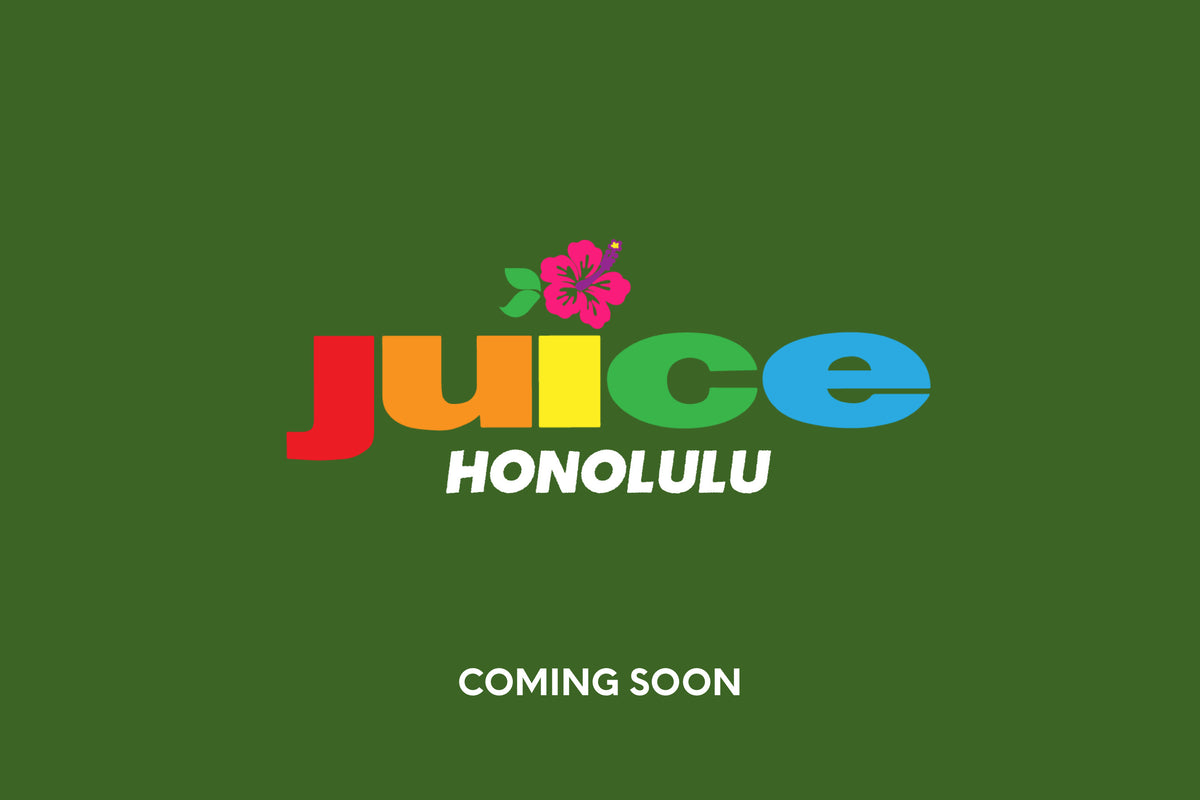 JUICE HONOLULU IS COMING SOON TO HAWAII
In a continuing mission to connect cultures east and west, CLOT and JUICE are delighted to reveal the upcoming launch of JUICE Honolulu, adding to our impressive list of 11 company-owned retail concepts in major cities from Hong Kong to Guangzhou, Shanghai, Chengdu, Taipei, Taichung and all the way to Los Angeles.
Situated in the neighborhood of Kaka'ako, JUICE Honolulu is set to celebrate its opening in August, with an aim to cater and display our culture, taste and sense to local communities. "We don't want to operate in a touristy approach," shared Edison Chen, Founder of both CLOT and JUICE. "Hawaii will be like an energy center, other than just a retail destination."
To celebrate the new addition to our JUICE family, a list of exciting activations have been scheduled across the globe. Stay tuned by following our social platforms at @CLOT and @JUICESTORE, and in the meantime, come and chill with us at any of our JUICE stores worldwide, listed below.
MAINLAND CHINA
JUICE SHANGHAI (JULU ROAD) - 832 Ju Lulu Road, Jingan Qu, Shanghai, China
JUICE CHENGDU - IFS L537, Level 5, Chengdu IFS, No.1, Section 3 Hongxing Road, Chengdu, China
JUICE GUANGZHOU - Shop No. M56, Level M, Taikoo Hui Shopping Center, 383 Tianhe Road, Tianhe District, Guangzhou, China
HONG HONG SAR
JUICE CAUSEWAY BAY - Shop A, G/F, 9-11 Cleveland Street, Fashion Walk, Causeway Bay, Hong Kong SAR, China
JUICE K11 MUSEA - Shop 29, Level 0, K11 Musea, 18 Salisbury Road, Tsim Sha Tsui, Kowloon, Hong Kong SAR, China
JUICE CENTRAL - Shop G05, G/F, The Galleria, No.9 Queen's Road Central, Central, Hong Kong SAR, China
JUICE THE BOX SHEUNG WAN - 18A-B Tai Ping Shan St, Sheung Wan, Hong Kong SAR, China
TAIWAN REGION
JUICE TAIPEI - No.38, Ln. 161, Sec. 1, Dunhua S. Rd.,Da'an District, Taipei, Taiwan Region
JUICE THE BOX TAIPEI - No. 15, Alley 4, Lane 36, Section 5, Minsheng East Road, Songshan District, Taipei City, 105, Taiwan Region
JUICE TAICHUNG - No. 235, Zhongxing Street, West District, Taichung City, 403, Taiwan Region
USA
JUICE LOS ANGELES - 684 Mateo St, Los Angeles 90021 USA
JUICE HONOLULU (COMING SOON)
ONLINE
JUICE ONLINE WECHAT MINI PROGRAM
WWW.JUICESTORE.TW
WWW.JUICESTOREUSA.COM
WWW.JUICESTORE.COM
JUICE APP