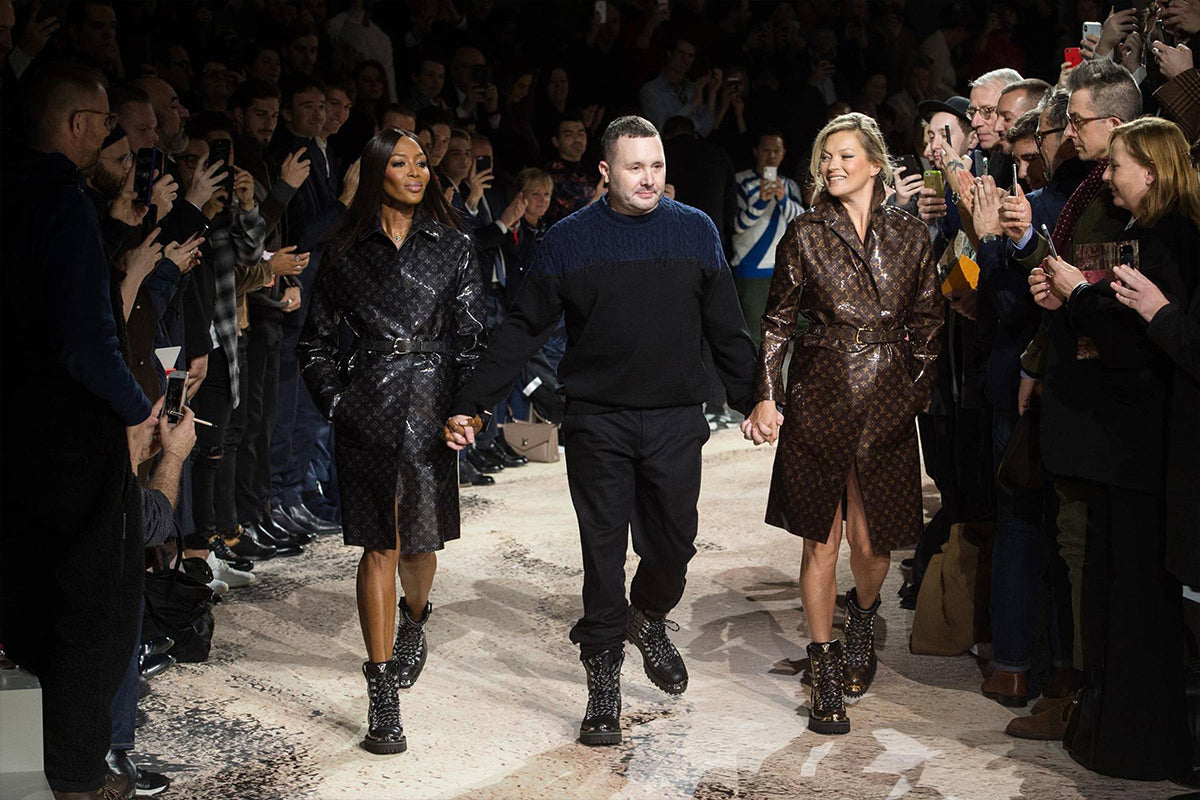 Kim Jones is appointed as Dior Homme's new artistic director
Business of Fashion confirms that Kris Van Assche steps down as Dior Homme's artistic director after 11 years at the brand. After the news of Kim Jones' exit from Louis Vuitton, his next new venture at Dior was appointed by chairman and CEO of Christian Dior Couture's Pietro Beccari.  
Beccari shares that he is, "delighted to welcome Kim Jones at Dior Homme. He will benefit from the support of the teams and from the 'savoir-faire' of the Ateliers to create an elegant men's wardrobe both classic and anchored in contemporary culture. I am confident that he will continue to further develop Dior Homme on a global scale." Meanwhile, Beccari thanks "Kris Van Assche for contributing to the amazing growth of Dior Homme by creating an elegant and contemporary silhouette for men. He wrote an important chapter in the history of Dior Homme and played a key role in its development."
Kris Van Assche successfully succeeded Hedi Slimane's tenure at Dior Homme by staying true to the brand's history of tailoring and sophistication while bringing music-world references and developing the luxurious athleisure elements to the brand. Vogue acknowledged Assche's campaigns that "strayed from the norm," featuring celebrities such as A$AP Rocky, Robert Pattinson, Larry Clark and Boy George instead of male models. 
In a statement, Jones expressed that he is "deeply honoured to join the house of Dior, a symbol of the ultimate elegance... I am committed to create a modern and innovative male silhouette built upon the unique legacy of the house." The designers' background as artistic director at Louis Vuitton men's has further validated his position as a leading talent in menswear. The streetwear influences such as the Supreme collaboration with Vuitton's Autumn/Winter 2017 show was a massive success.
Paris men's fashion week in June is only a few months away where Jones will showcase his first Dior Homme collection.
Photo / Getty Images