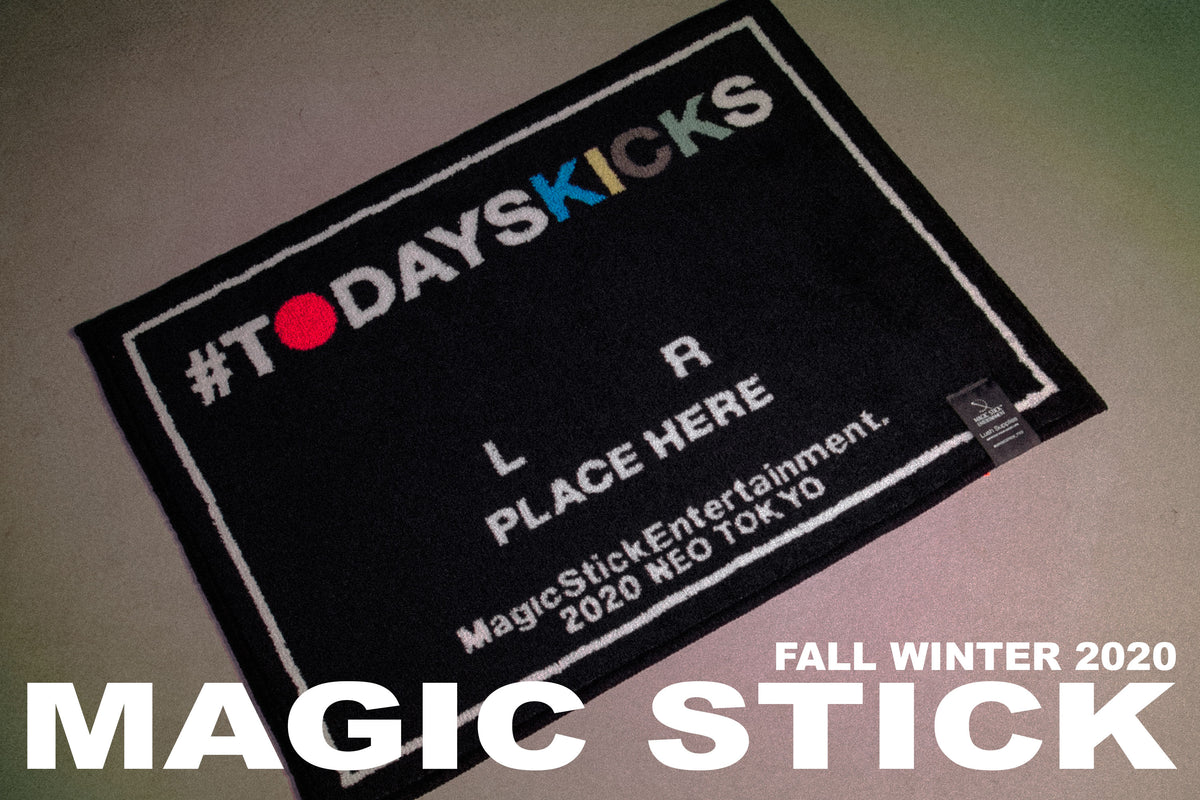 MAGIC STICK's muted tech-wear and traditional designs for "Fall/Winter 2020 collection"
MAGIC STICK has decided to release some of the brand's eccentric tech wear from its Fall Winter 2020 Collection. Showcasing a much more muted tech-wear style than the previous season, opting now for a more relaxed and casual approach to the lineup. Split into two "RESONATE AFRICA" and collaboration with Starter Black Label on "MS-TECH LABO", exploring a vibrant line-up of traditional-style designs and the use of a triple-layer design on waterproof pieces respectively. 
The collection includes the #TODAYSKICKS Tag Mat, Summer Truck Jacket and Pants combo from the Starter "MS-TECH LABO" collaboration, the African 1st Type Shirt Jacket and the Damn SS T-Shirt.  Notably, the Tag Mat is an interactive piece showcasing black and white colorway, displaying "#TODAYSKICKS" atop the mat and a "L" and "R" in the centre where one stands.
The Summer Truck Jacket and Pants combo uses a vibrant neon-pink and blue colorway to further accentuate the tech-style, with large-white futuristic-text displaying "STARTER" on the back of the jacket and side of the pants. The rest feature casual pieces that include the Shirt Jacket inspired by Japanese traditional patterns, and the Damn SS T-Shirt, which is perfect for layering with the other pieces in the collection. 
Be on the look out for more drops by MAGIC STICK in the coming future. 
Available at JUICE K11 Musea and online at JUICESTORE.com