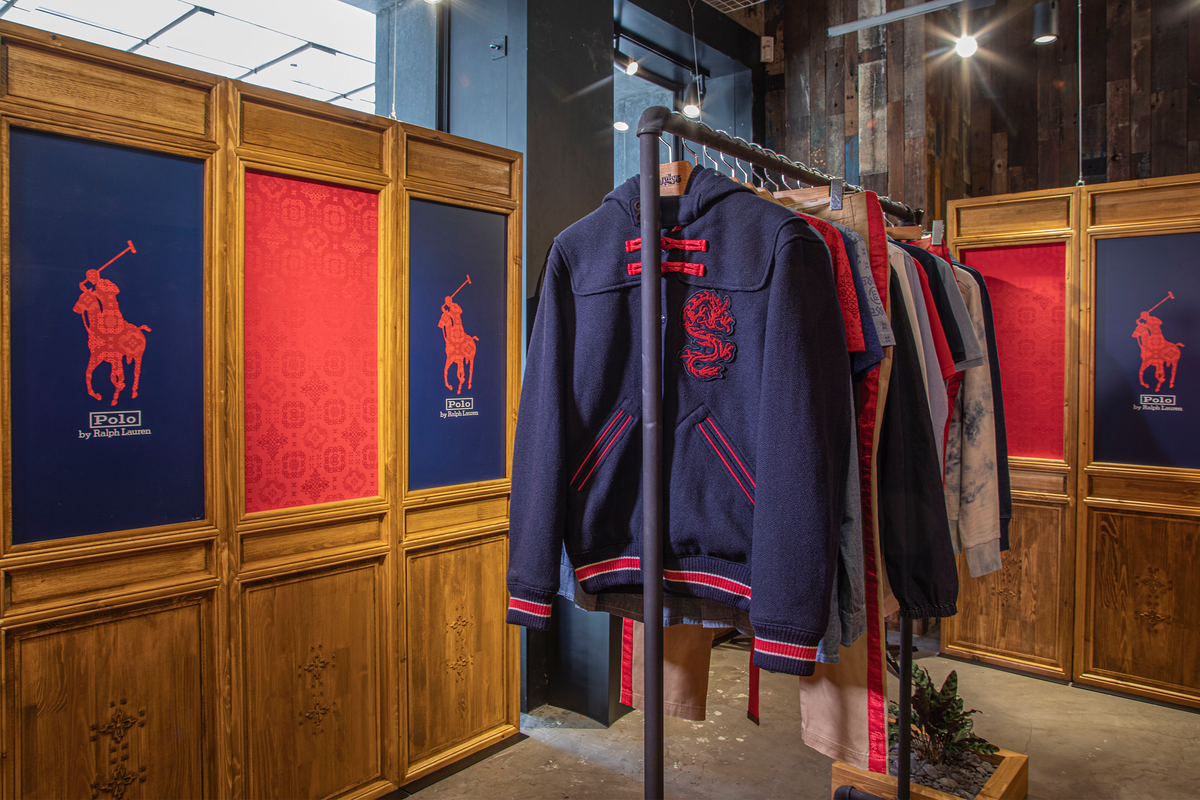 Launch Recap: Polo By Ralph Lauren, The CLOT Collection at JUICE WORLDWIDE!
The much celebrated collaboration between American heritage brand Polo Ralph Lauren and CLOT, named 'Polo By Ralph Lauren, The CLOT Collection.'. Released on the 27th of January followed by a number of JUICE pop-ups around the world featuring locations in JUICE Causeway Bay in Hong Kong, JUICE Shanghai, and JUICE Taichung & The Box Taipei in Taiwan, all garnering visual designs that really push CLOT's East meets West narrative & Ralph Lauren's traditions.
A notable visual aspect of the pop-ups features a truly unique take of the classic traditional folding screen, originating in ancient China then spreading throughout the world. The folding screens traditionally are both decorative and functional pieces, taking full advantage of this, the furniture displayed the red and blue colors of both respective brands as well as the CLOT x POLO Silk Royale imprint.
Scroll down to check out the pop-ups in JUICE Causeway Bay, Shanghai, Taichung & The Box Taipei!
JUICE Causeway Bay
JUICE Shanghai:
JUICE Taichung
JUICE The Box Taipei