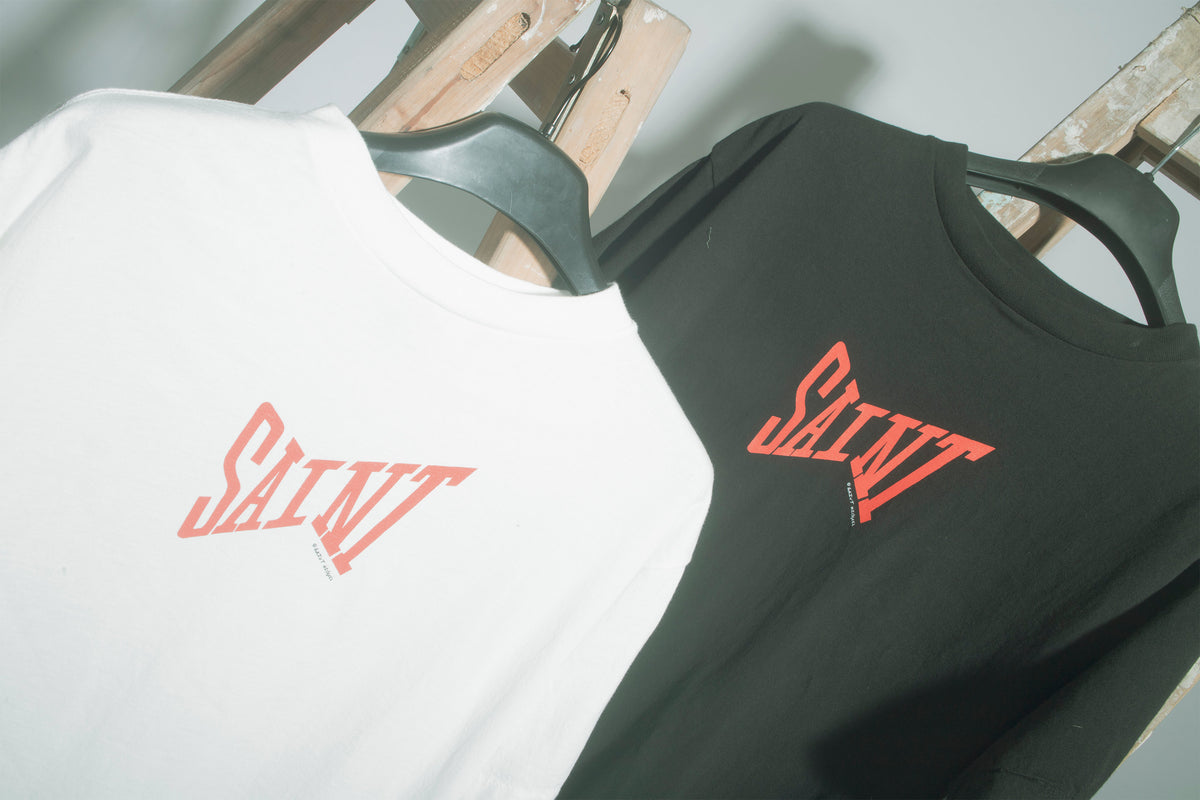 SAINT MICHAEL Spring Summer 2021: "2nd Collection"
After previewing ©SAINT M××××××'s (SAINT MICHAEL) anticipated 2nd collection, featuring DJ RINA - the first female Red Bull 3Style World DJ Champion, sporting the fledgeling label's clothing. Headed by Yuta Hosokawa (Founder of READYMADE) and American artist Cali Thornhill DeWitt, the collection features a set of different comfort-wear silhouettes, ladened with the brand's newer logo imprint styles.
Offerings of the collection include a variety of high-quality ready-to-wear vintage-styled classics ladened with the latest logo designs to come out of the brand, on t-shirts in 'Black" and "White", as well as a pair of Distressed Shorts in "Black". Other notable pieces of the release include the bold "Saint" typeface in navy blue, a top a white t-shirt, the Nazareth T-shirt, Three-Headed Jesus T-shirt and the Mary T-Shirt.
Take a look at ©SAINT M××××××'s 2nd Collection below!
Available now at JUICE Causeway Bay and online at JUICESTORE.COM!