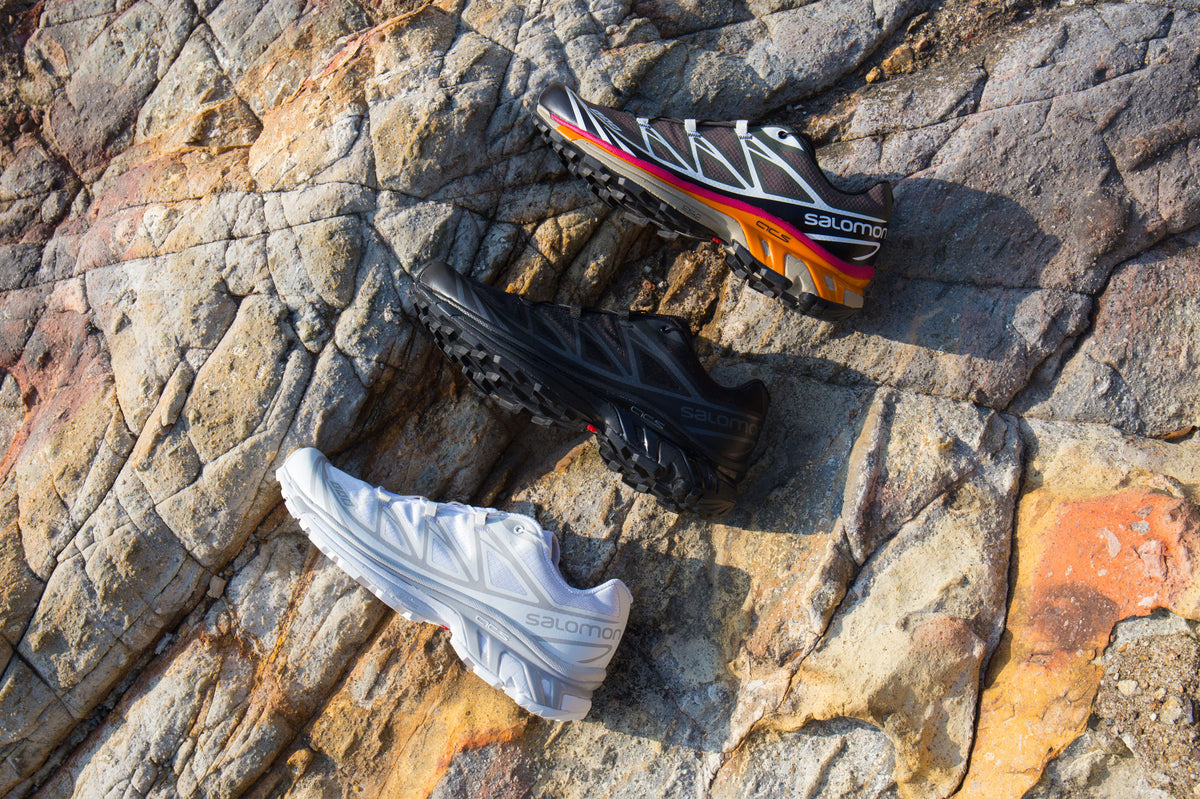 Salomon's S/Lab XT-6 Softground Trainers Are Trail and City Ready
Founded in 1947, Salomon was founded in France and specializes in snowsports, hiking equipment, and apparel. Its long history has seen the brand make a name for itself in more functional and technical fields, but its more recent designs have found a place among those in fashion. Much like the chunky or dad sneaker trend, these function-first designs are all of a sudden, super cool. Making appearances in street style recaps around the world, take a look at how to style them below:
Salomon's S/LAB division was specifically created to merge the needs of athletes, designers, and engineers - resulting in a harmonious balance between form and function. The products created in S/LAB are Salomon's flagship products, and we have one of their top shoes available now.
The S/LAB XT-6 Softground ADV Trainers feature a breathable technical upper and treaded sole. Intended for trail running on soft ground, the shoes are perfect for urban dwellers looking to amp up their footwear rotation.
The Salomon S/LAB XT-6 Softground ADV Trainers are available now at Juice Causeway Bay and online soon!
Photos by: Henry Cheung/CLOT
Assisted by: Alan Tsang/CLOT