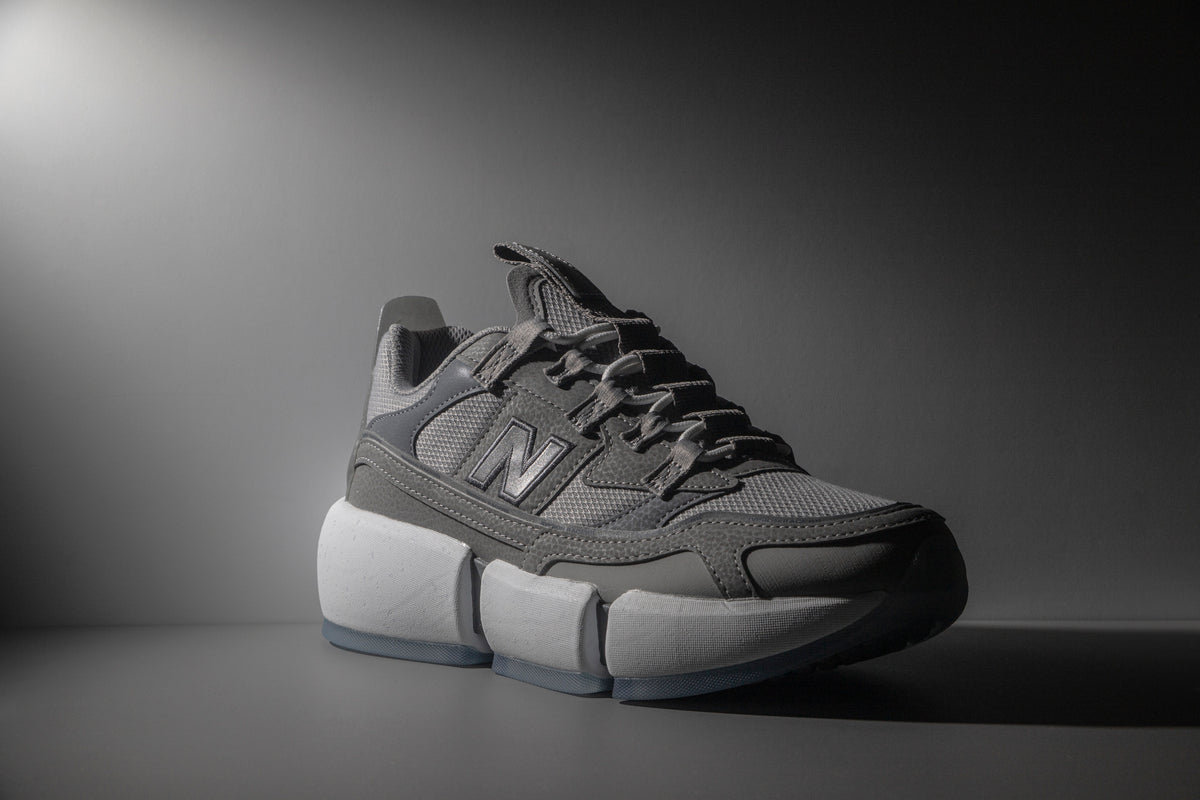 SNEAKER FEATURE: JADEN SMITH x NEW BALANCE VISION RACER IN "GREY"
Following the release of the grey fleece version earlier this year, Jaden Smith and New Balance are back to continue the evolution of the Vision Racer. This time, the collaboration sees the brand new eco-friendly sneaker using the New Balance's signature grey color palette.
Inspired by the X-Racer and the 1700, the brand new Vision Racer pays homage to New Balance's heritage of classic grey sneakers, mixed with Jaden Smith's unique, fashion-forward aesthetic. Similar to the previous release, the sustainability-led sneaker is crafted from recycled polyester, with the uppers a mix of grey and silver mesh, featuring a white EVA Regrind midsole formed by repurposed foam, and an icy blue outsole with the text "DO YOU SEE IT?". New additional features of the latest Vision Racer are the use of leather and suede on the upper, a classic New Balance touch, with the "Vision Racer" tape running across the upper of the shoe, offering a more contemporary look to the silhouette.
Take a closer look at the Jaden Smith x New Balance Vision Racer in grey below - available on June 18, online at JUICESTORE.COM.
Jaden Smith x New Balance Vision Racer (Grey)