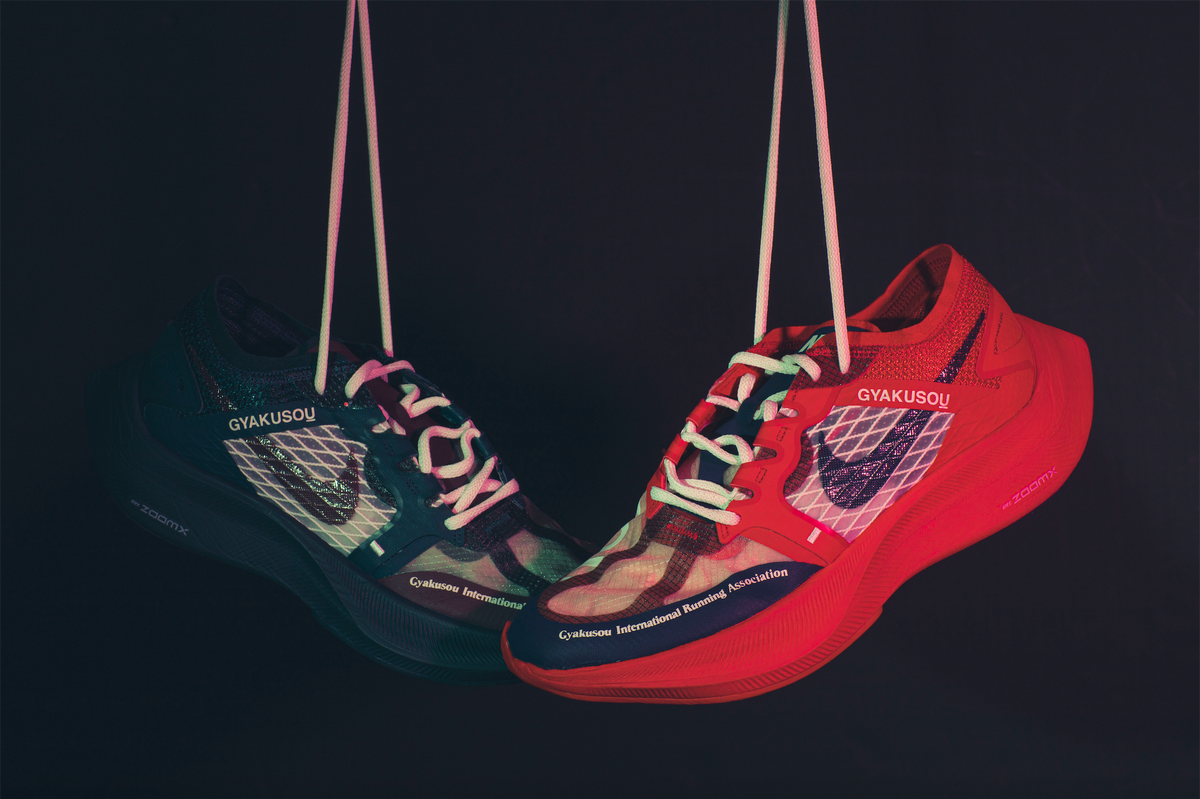 SNEAKER FEATURE: The Next Addition to the GYAKUSOU Vaporfly ZoomX Sneaker Lineup
Jun Takahashi, primarily known as the founder of UNDERCOVER, is an avid runner. While Takahashi initially ran to keep healthy and fit, running eventually became a lifestyle for him. The partnership between NIKE and Jun Takahashi, GYAKUSOU, creates gear and clothing that are suited for the fashion-forward athlete. The GYAKUSOU line is primarily made for the urban runner, with technical clothing featuring premium materials, weather-proof yet breathable gear and multi-pocketed outfits. With Nike technology and Jun Takahashi's design principles, prototypes from the GYAKUSOU line are tested by the GYAKUSOU International Running Association in Tokyo before they are put to market. What comes from GYAKUSOU is always an innovation in running technology that puts the runner first.
The highly received ZoomX Vaporfly has been selling like hotcakes, as it has been a revolutionary design in running technology. Record-breaking long distance runners all wear Vaporfly because of its lightweight and the bounce-back received from the ZoomX Foam. Not only that, but the ZoomX Foam on the front allows energy return for those long distance runs, so one would expend less energy to move further. Because of the groundbreaking performance of the Vaporfly, some professional competitions nearly banned the shoe.
 Featuring four black lines on the toe box, white accents on the sneaker profile and a thicker mesh on the quarter panels, the GYAKUSOU Vaporfly comes in two unique colorways. Jun Takahashi's unique spin on the shoe is a statement that will turn the heads of both athletes and fashionistas. The midnight spruce colorway appears similar to the Villain colorway of the Sacai Vaporwaffle while the red colorway is vibrant and loud.
Take a look at the Gyakusou ZoomX Vaporfly – Available Friday July 9th 2021 at JUICE Causeway Bay.