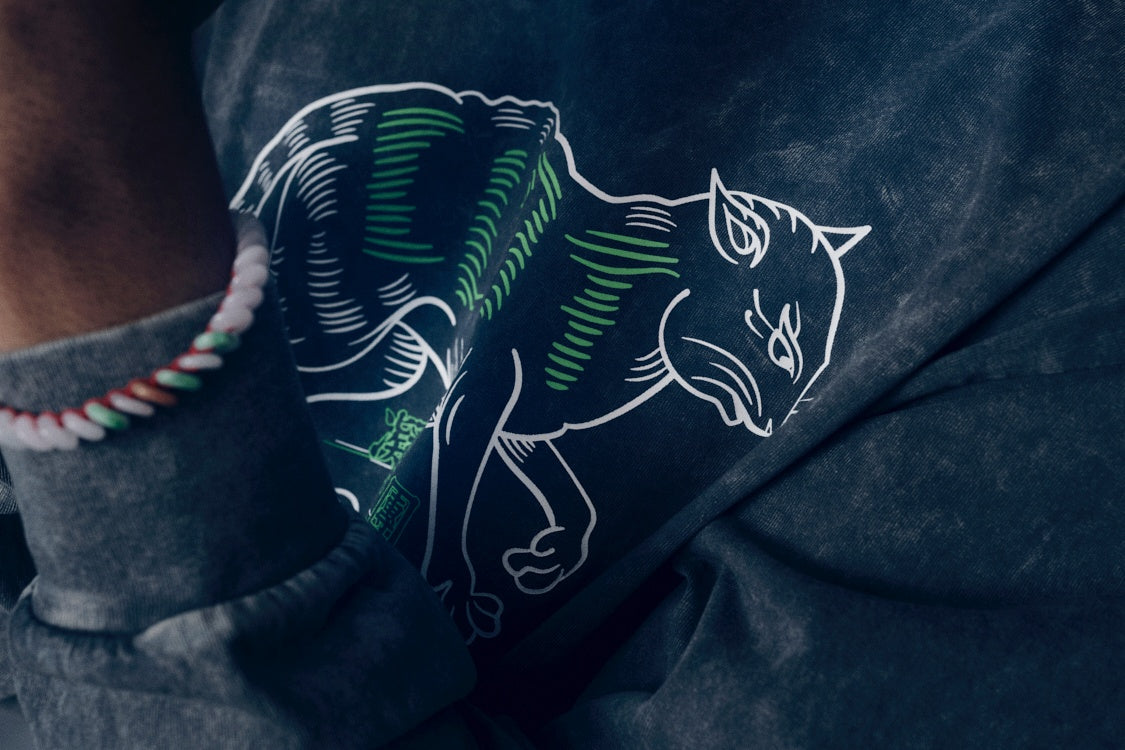 WHAT TO EXPECT FROM CLOT'S SS22 "JADED" COLLECTION - DROP 1
From the famous Heshibi to the imperial seal and jade disc pendants believed to bear blessings and protection from above, jade has been an integral part of Chinese culture for five millennia. A pinnacle representation of Chinese civilization and tradition of cultural inheritance, the meaning of jade aligns perfectly with CLOT's founding mission to translate rich Chinese heritage to the modern-day audience—a story that is now presented through its Spring Summer 2022 collection, JADED.
Join us on a discovery journey of this mystical gem, reimagined into a collection filled with unmissable style and historic wonder. From clothing to accessories and lifestyle pieces, scroll down for a full view of what to expect from Drop 1 of CLOT's SS22 "JADED" collection.
(click on images for enlarged versions)
T-SHIRTS
 LONG-SLEEVED TEE
SHIRTS
KNITWEAR
PANTS
OUTERWEAR
CAPS
LIFESTYLE PIECES
Shop CLOT's Spring Summer 2022 collection at JUICE store locations worldwide and JUICESTORE.COM from 24 February 2022.
SELLING DOORS

JUICE CAUSEWAY BAY / JUICE K11 MUSEA / JUICE CENTRAL / JUICE SHANGHAI (JULU ROAD) / JUICE CHENGDU IFS  / JUICE GUANGZHOU /  JUICE LOS ANGELES / JUICE TAIPEI / JUICE TAICHUNG

www.juicestore.com  |  www.juicestoreusa.com  |  www.juicestore.tw  |  JUICE ONLINE WeChat Mini Program
Related: CLOT Presents Spring Summer 2022 "JADED" Collection